National
Warrants Needed For Police To Search Cell Phones, Supreme Court Rules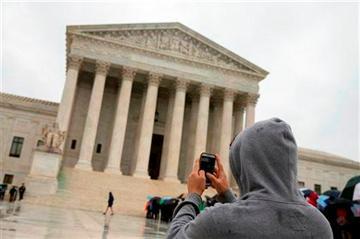 Your privacy gained just a little bit more protection thanks to a unanimous ruling by the Supreme Court on Wednesday.
Ruling in favor of digital privacy, the Supreme Court declared that police generally need a warrant to search the cell phones or other personal electronic devices of any arrested person.
This legislative overhaul stemmed from two cases: Riley v. California and United States v. Wurie, a case coming to the court from Massachusetts.
"We cannot deny that our decision today will have an impact on the ability of law enforcement to combat crime," wrote Chief Justice John Roberts in the majority opinion. "Privacy comes at a cost."
Read the full story here.
Contact Deputy Editor Sara Newman here. Follow her on Twitter here.