Technology
Supreme Court Rules Against Aereo's Television Streaming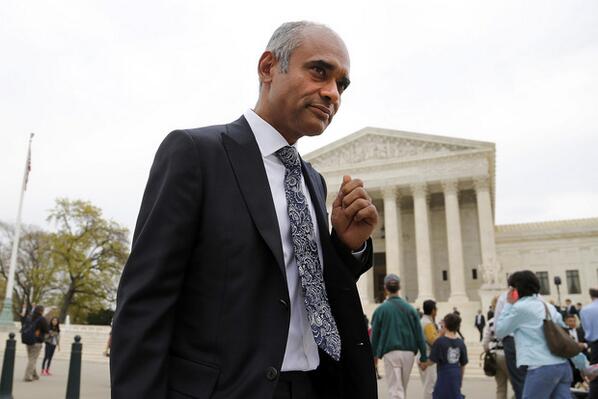 On Wednesday, just after
ruling in favor of technological privacy
, the Supreme Court ruled against Aereo's internet-based television streaming.
In a 6-3 decision, rejecting an earlier appeals court decision, the Supreme Court upheld the complaints made several broadcast television networks that Aereo violated their copyright and threatened their businesses.
According to the ruling, Aereo is to be seen essentially as a cable company, and therefore have to pay for the content it broadcasts.
In his dissent, however, Antonin Scalia wrote that the majority's ruling "will sow confusion for years to come." Scalia claims the court distorted federal copyright law to rule against Aereo.
READ MORE: Warrants Needed For Police To Search Cell Phones, Supreme Court Rules
"We've said all along that we worked diligently to create a technology that complies with the law, but today's decision clearly states that how the technology works does not matter," said Aereo CEO and founder Chet Kanojia in a statement. "We are disappointed in the outcome, but our work is not done. We will continue to fight for our consumers and fight to create innovative technologies that have a meaningful and positive impact on our world."
Contact Deputy Editor Sara Newman here. Follow her on Twitter here.