National
Starbucks Provides Free College Tuition For Baristas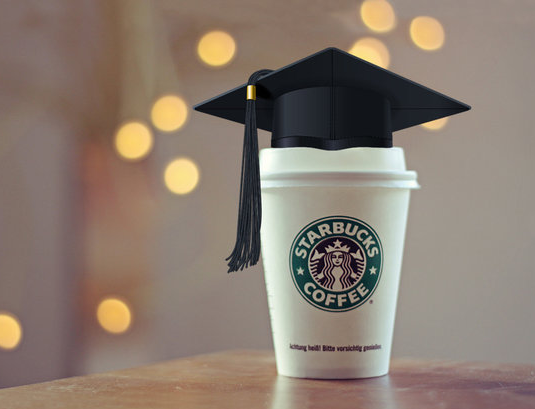 Starbucks announced that they will provide free college tuition for its employees, according to
The Los Angeles Times.
The coffee giant struck a deal with Arizona State University (ASU) to give $6,500 in tuition funds per year for 135,000 eligible baristas who sign up for their junior and senior online classes.
Starbucks previously offered only $1,000 a year in tuition funds for employees, who have saved $6.5 million since 2011.
READ MORE: Starbucks Pledges To Hire 10,000 Veterans
The Starbucks College Advancement Plan was revealed on Monday by CEO Howard Schultz and ASU President Michael Crow.
"There's no doubt the inequality within the country has created a situation where many many Americans are being left behind. The question I think for all of us is, should we accept that, or should we try to do something about it?" said Schultz.
Both Starbucks and ASU expect thousands of employees to enroll.
Who said being a barista would not pay off?
Reach Executive Producer Arash Zandi here. Follow him on Twitter here.