International
Over 48 Killed During Kenyan World Cup Screening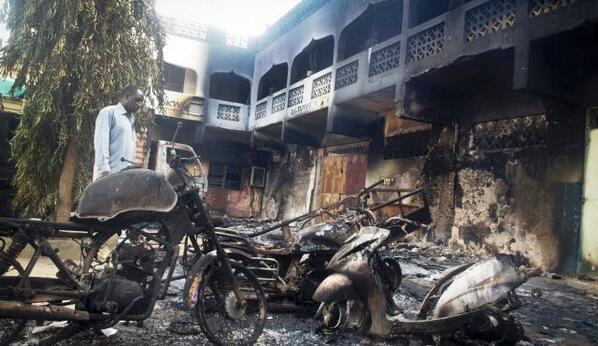 Screenings of the world's most popular sport quickly turned into a bloodbath, as Muslim extremists killed at least 48 people in Kenya, while they were watching the World Cup, according to
Reuters.
Gunmen arrived at the coastal town of Mpeketoni and killed non-Muslims and people who did not speak the Somali language. The Somalian group "al-Shabaab," known for shooting up a mall in Nairobi last September, claimed responsibility for the attack.
READ MORE: Kenya Mall Attack: What We Know
The people killed were watching the World Cup in their homes and in hotels, in the latest spate of violence that has rocked the East African country, leading countries like the United States, Canada, United Kingdom and Australia to issue travel warnings. Tourism in Kenya has significantly dropped as a result.
The assault started on Sunday night and lasted until Monday morning.
When will the violence end?
Reach Executive Producer Arash Zandi here. Follow him on Twitter here.