International
Nigerian School Bombing Kills 8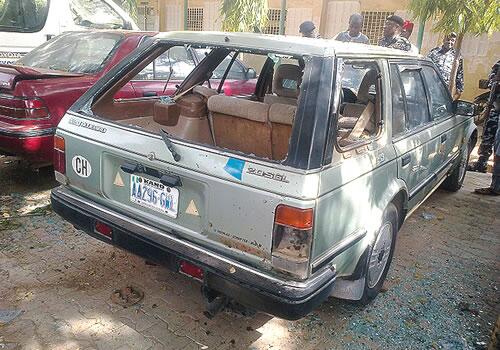 An explosion rocked a medical school in the Nigerian city of Kano on Monday, killing at least 8 people and wounding at least 20, says
BBC News.
Police officials suspect the Muslim extremist group Boko Haram, which has gained worldwide fame for kidnapping over 200 schoolgirls in April.
This is the third bombing to hit the country's second largest city in four months, and comes less than a week after a bomb blast hit the town of Damaturu during a World Cup screening.
READ MORE: World Cup Watch Center In Nigeria, The Scene Of Another Terrorist Attack
Kano police arrested a suspect in conjunction with the attack and confiscated his vehicle.
The blast hit an area close to main gate of the Kano School of Hygiene, which is frequented by students between classes. The force of the explosion was so powerful that it damaged several cars parked nearby and caused people working in the city center to flee, according to Yahoo News.
Reach Executive Producer Arash Zandi here. Follow him on Twitter here.