National
Ex-Porn Star Enters Race For Florida School Board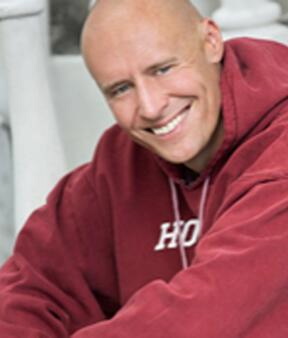 Just as Miriam Weeks, better known by her stage name, "Belle Knox" has been grappling with
judgment and unequal treatment
ever since she revealed that she has begun doing porn to pay her pricy Duke University tuition, a Florida man may soon become all too aware of the social price tag of porn.
David Mech, once known as Dave Pounder, is hoping to become Palm Beach County's newest school board member, but whether people can accept his porn star past as simply that, his past, remains to be seen.
"If you're going to use the role model argument, you'd also have to fire teachers who are overweight, teachers who don't eat proper nutrition," said Mech. "We know tobacco use is associated with many different diseases; are we going to fire all teachers who smoke?"
READ MORE: Kendall Jenner Offered Millions To Star In Porn
Rather than trying to deny or hide his past associations with the porn industry Mech plans to use what he's learned to best serve and protect students.
"If you don't agree condoms should be available to high school students to reduce teen pregnancy and STD's, then don't vote for me," said Mech.
Like Weeks, Mech has spent years proving that porn and education are not mutually exclusive. He holds PhDs in Media Economics and Computer Science and runs the Happy/Fun Math Tutor company.
He plans to run a campaign centered around the importance of technology, innovation, equality, sex education and secular values.
Contact Deputy Editor Sara Newman here. Follow her on Twitter here.