Entertainment News
Kendall Jenner Offered Millions To Star In Porn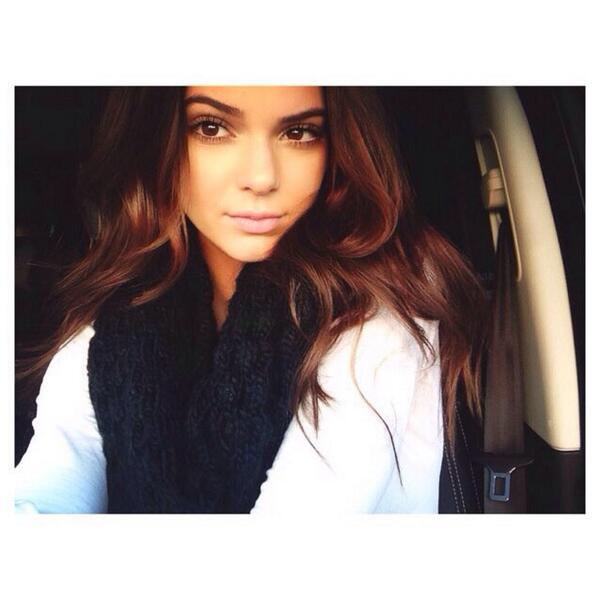 With little sis of reality TV star Kim Kardashian turning 18 on Nov. 3, it may come as no surprise that Kendall Jenner has already received numerous offers from major pornography websites to star in her own feature "film."
TMZ reports at least six pornagraphy companies have made lucrative offers to Jenner to claim her legality in quite an extreme way. Bangyoulater.com is reportedly willing to shell out $1.8 milllion for Jenner and a partner of her choosing to get in front of the camera. One company, Babes and Digital Playground, wants Jenner to partake in an encounter with porn star Jesse Jane, according to TMZ.
The young model is no stranger to letting her guard down in front of the camera, often posing in barely-there bikinis since she was 15 years old. But will she bear all just to make a quick buck? Although Jenner has yet to publically comment on the offers, it is safe to speculate that mom-ager Kris Jenner wouldn't be too fond of Kendall following in Kim Kardashian's footsteps.
Kardashian became a household name in 2007 after her highly-publicized sex tape with singer Ray J was released to the web. Using that less-than-classy platform as a jumpstart to fame, Kardashian has since created a multi-million dollar empire through reality television, fashion and merchandise with the whole Kardashian clan's stamp of approval.
Jenner rung in her 18th year by renting out Six Flags Magic Mountain for her and her friends, followed by an intimate family gathering at a Beverly Hills restaurant.
"It was super low-key but very intimate," a source close to the family told Hollywood Reporter. "The family is closer now than ever, after Kim giving birth, Khloe's marriage issues and now Bruce and Kris separating. They all are leaning on each other and all wanted to be there for Kendall because she is the most sensitive out of all the girls."
For now, it seems, Jenner is looking to focus on a career in the editorial modeling industry—a far cry from the type of attention she would recieve if a sex tape starring Jenner were to become a reality.
Reach Staff Reporter McKenna Aiello here, and follow her on Twitter here.