Science+Tech
Doctors Create Artificial Pancreas App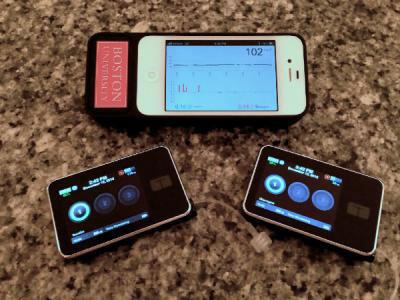 Do you ever think that your smartphone does enough? Think again, as doctors unveiled an app that can control blood sugar levels for people with Type 1 diabetes, reports
Yahoo! News.
The app was developed at Massachusetts General Hospital in conjunction with an artificial 'bionic' pancreas. The pancreas has an insulin and glucagon pump that can be controlled with an iPhone app.
READ MORE: South Los Angeles Health Resources Still In Critical Condition
This discovery will help approximately two million Americans suffering from Type 1 diabetes, which is when the body destroys cells that produce the blood sugar controlling hormones insulin and glucagon.
"It is like a dream for a diabetic. It takes away the responsibility. It takes away the high blood sugar and the low blood sugar. It prevents damage to the body and it makes you feel better all the time," said 13-year-old Christopher Herndon, who has Type 1 diabetes and was one of the test subjects of the app.
Reach Executive Producer Arash Zandi here. Follow him on Twitter here.