Health
South Los Angeles Health Resources Still In Critical Condition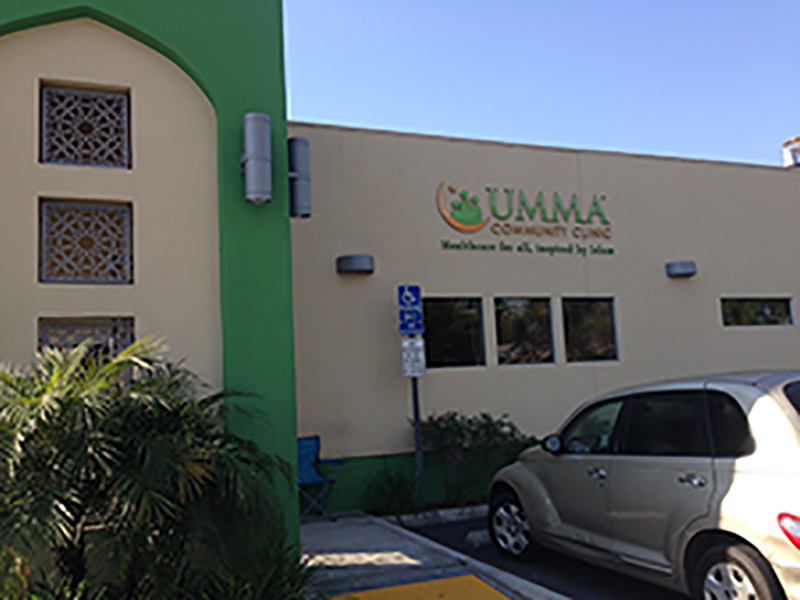 South Los Angeles has one of the most underserved population's in the county and lacks many vital health resources, even with the help of a handful of new clinics and the recent roll out of the Affordable Care Act.
The area is mostly Latino and African American, and the median income is about $35,000 a year. Undocumented immigrants, who make up about 40 percent of South L.A.'s uninsured, aren't covered by Obamacare. And as stated in a petition by the South Los Angeles Health and Human Rights Coalition, residents disproportionately lack high quality, accessible, affordable and comprehensive primary and preventive health care services.
Umma Clinic is one health care resource for residents of South L.A. that provides affordable health care to some of the most medically complexed patients.
Umma Clinic treats an underserved population who are in need and do not have nowhere else to go, according to Tipu Khan, lead obstetrics provider at the clinic.
"All of our patients fall into the criteria of at least 133 to 200 percent below the poverty level and are either uninsured, self-paid or some type of Medi-Cal," Khan said. "A lot of our patients are undocumented immigrants so they come across the border latter times in their disease process."
South L.A. has 43 percent fewer resources than L.A. County, while West Los Angeles has 72 percent more resources than the county, according to Community Health Council.
Kevin Freman, a 24-year-old South L.A. resident, said there aren't enough clinics in the area.
"Most clinics we have aren't affordable and a lot don't offer services people need," he said.
Juan Dominquez, a 50-year-old security guard said the area has been underserved for a long time and its lack of health care resources is not surprising.
"People with less money always end up with less, but this is supposed to be an elite nation," he said. "If a dog is sick someone would care for the dog before a human."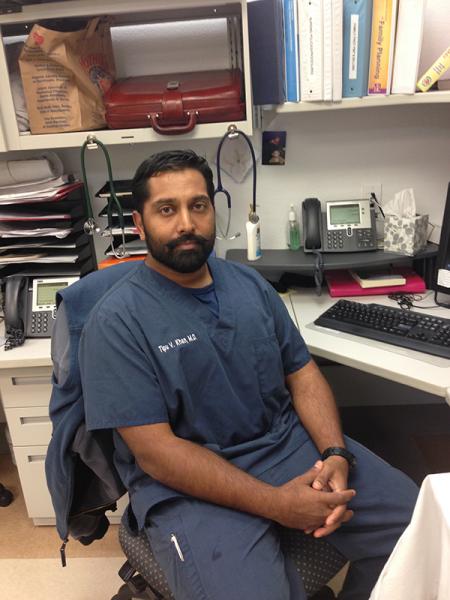 South L.A. has a large and early prevalence of diabetes, hypertension, high cholesterol and depression because of the density of fast food restaurants relative to healthier grocery stores, meaning it's difficult for patients to get healthy food, said Khan.
"I have multiple patients in my practice who are in their mid-twenties and have been diagnosed with obesity and diabetes, which is definitely a higher rate than what you would see in West LA where you got whole foods on every corner and areas to run that are safe," he said.
The U.S. is a few years behind other industrialized nations like Canada and Japan in providing holistic and full spectrum health care, including preventative medicine to the citizens, Khan said.
The Affordable Health Care Act is the new health care reform law in America that provides affordable health insurance and South L.A. had the highest number of people eligible for it in California, according to the Community Health Councils.
Under the Affordable Health Care Act, individuals and families who qualify are eligible to receive subsidized coverage through Covered California.
Khan said there are a lot of patients who are missed, since the area has a lof of working poor residents who do not qualify based on their income, but at the same time can not afford a $300 a $200 a month premium for Covered California, so they are the ones who would rather pay a $80 fine a year for not having insurance.
"A bulk of our patients in this area socioeconomically meet the requirements to get good subsidization, so most of our patients in South LA do automatically get subsidized," he added.
Khan said the county needs to realize health care is a major problem for South L.A. that has not been pushed high enough on the agenda.
Reach reporter Shaleeka Powell here