Music
Lana Del Rey's 7 Best Songs
Fans can look forward to the upcoming release of Lana Del Rey's new record, "Ultraviolence," on June 16th. To celebrate the anticipated album, let's take a look back at the songs that resonated with audiences and put this eccentric lady on the map.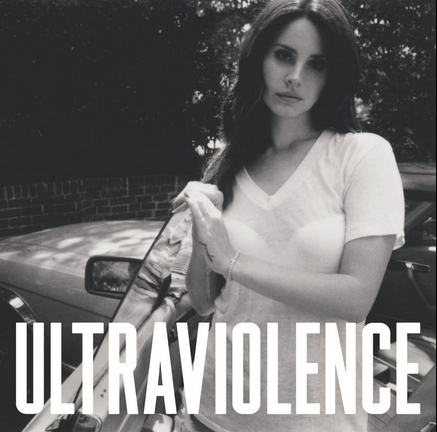 "Video
Games"
In her quest to make her "life a work of art," Lana uploaded a compilation of vintage clips she found on Youtube to accompany her love song, "Video Games." The song soon became a viral hit. Written during one of the happiest times in her life, Lana details in her song a self-described "simple" love story. Del Rey recalls a time when her relationship was more important than success and almost everything else.
"Born to Die"
Like most of her songs, "Born to Die," can be interpreted to mean a number of things but simply stated, this is a song about living free in the present. The video, especially, has a youthful glow; the end (of her relationship and life itself) may be near, so we should enjoy the time we have now.
"National Anthem"
Lana is the queen of kitsch and her music video for "National Anthem" is living proof. The video starts with Del Rey's interpretation of Marilyn Monroe's iconic "Mr. President" performance and continues with Lana posing as Jackie O. The director of the video described Lana's interest "in exploring [the Kennedys'] loss of innocence" while the song itself focuses on money's impact on relationships and love.
"Ride"
"Ride," the first song off Del Rey's EP "Paradise," opens with a typical Lana daddy issue lyric ("You can be my full time daddy") and explores the idea of securing oneself with different men (I think). The song's message may not be explicit but when you're on a roadtrip, "Ride" will put you in the perfect mood.
"Gods and Monsters"
This song details the dangers of living a certain lifestyle in Los Angeles; God may be dead and the "garden of evil" may be enticing, but be warned of the "Monsters" taking over the City of Angels, whether they be drug addiction, fame, or money. The "Gods" in the song may be interpreted as the worshipped celebrities that own Tinseltown, especially after Lana mentioning Jim Morrison in the chorus. It's a haunting song, exploring the idea of losing innocence in an immoral world.
"Young and Beautiful"
Originally written for Baz Luhrmann's "The Great Gatsby," "Young and Beautiful" took the world by storm when it was released last May. Now with over 82 million views on Youtube, this is Del Rey's simplest and most timeless song. Also, it's a great pick for a wedding playlist.
"West Coast"
Following with Lana's penchant for everything LA, "West Coast" includes everything we'd expect in a Lana Del Rey single (young love, possibly darker meanings, and fun in the Californian sun) along with a new sophisticated sound. If this is any indicator of the rest of "Ultraviolence," then we are definitely in for a treat.
Reach Staff Reporter Sonia Gumuchian here. Follow her on Twitter here.