National
South Korea's President: Ferry Crew's Actions 'Akin To Murder'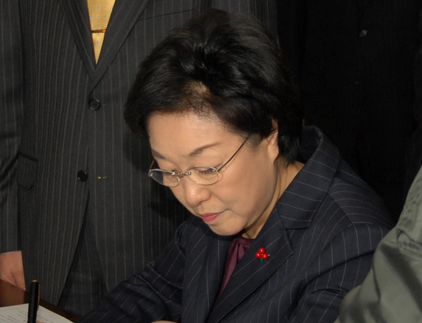 The negligence of the crew aboard the sunken ferry in South Korea was "akin to murder", South Korean President Park Geun-hye said on Monday.
"The conduct of the captain and some crew members is unfathomable from the viewpoint of common sense, and it was like an act of murder that cannot and should not be tolerated," she told aides.
ALSO SEE: South Korean Ferry Captian Arrested
Four more crew members -- a chief engineer, two first mates and one second mate -- were arrested today in addition to last week's arrests, which included the ferry's captain and two other crew members.
At least sixty-four people have been confirmed dead since the Sewol ferry sank last Wednesday, leaving 238 people yet to be found.
Read more about the sunken Sewol ferry here. Follow executive producer Raishad Hardnett on Twitter.