Technology
Top Blockbusting Games To Look Out For This Summer
For gamers, summer is the pits. It's hot, and all we want to do is stay inside and enjoy some games while sipping on a cool beverage. Surprisingly there's very few exciting new releases during these hot, sticky months. Sure, there's E3, the world's largest games conference, in June and then the Steam Summer Sale, but in terms of AAA new releases, summer is slim picking.
That doesn't mean it's all bad. Summer has always been a time of small gems and off-kilter classics like Spec Ops: The Line, Braid, and Limbo. Here's some exciting new games releasing this summer: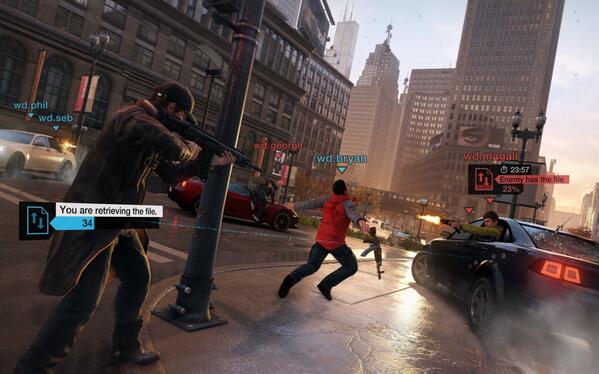 Watch Dogs out May 27 on Xbox One, PC, Playstation 4, Playstation 3, Xbox 360, and Q4 on Wii U
This high-tech, open-world adventure game centers on a hacker who can manipulate the fictionalized Chicago world around him from his phone. This is a substantial, large game with 35-40 hours of main single player content and a multiplayer feature that allows other to infiltrate and hack other player's games.
Watch Dogs was set to release last November, but was pushed back to April at the last minute. The game was then silently pushed into late May for unspecified reasons.
Some in the media were concerned that these delays suggest Ubisoft's confidence in the game is wavering. However, it's more likely that Ubisoft felt the game needed more time to fully flesh out the large open world. Ubisoft is betting big on Watch Dogs and has stated that it hopes the game will take off and become their new go-to franchise in the future, similar to the way another original IP, Assassin's Creed, skyrocketed to prominence early last generation.
It will be interesting to see if Watch Dogs sells well in the game-starved summer months. Publishers could use it's sale numbers in their decisions to release future big budget games during the summer.
SEE ALSO: 6 Hidden Video Game Gems You Need To Play
Child of Light out April 30 on PC, Xbox One, Playstation 3, Playstation 4, Xbox 360, Wii U
Another game from developer Ubisoft Montreal, this hand-drawn RPG platformer is an absolutely gorgeous fantasy. Unlike Watch Dogs, which is an enormous blockbuster game, Child of Light was created by a small internal team and has all the trappings of an indie production but with the high production values of a much larger game. The game centers on Aurora, an 1895 Austrian girl who must battle the evil Black Queen and reunite with her father.
Aurora is significant because she is one of the few female game protagonists that isn't sexualized or overtly violent. At the beginning of the game, she can barely wield the massive sword given to her. As the game progresses, she gains the magic powers and swordsmanship necessary to fight the celestial spirits that roam the fantasy world.
This game has the potential to be this year's Braid, a thought-provoking platformer set in a fully-realized, gorgeous world. Definitely a game that should be on more people's radars.
Super Smash Brothers out Q3 on 3DS, Wii U later this year
Nintendo surprised a lot of people when they recently announced that the upcoming Super Smash Brothers will release first on the 3DS in the summer. The Wii U version is slated to be released later this year. Whether that decision was made because of the 3DS's strong sales or because the handheld version is genuinely farther along in development is up for debate. Either way expect to battle your friends in 3-D sometime later this summer.
SEE ALSO: 6 Best Video Games From Last Generation
The Elder Scrolls Online out now on PC and June 2014 on Playstation 4, Xbox One.
This MMO RPG set in the Elder Scrolls high fantasy world is already out on PC and so far has received solid reviews. Critics and gamers are grumbling that there are currently a lot of bugs and the in-game economy isn't quite up to snuff. However, those are natural problems for any brand-new MMO.
The real problem with the game is that many feel it is not innovative or memorable enough to warrant the $14.99 monthly fee. Many recent MMO's, such as Guild Wars 2 and Final Fantasy XIV, have gone free-to-play, while those that attempted monthly fees, like Star Wars: The Old Republic, ended up making their game free-to-play after a few months. Fee or not, if you're looking for a meaty fantasy world to sink your teeth into this summer, The Elder Scrolls Online is the way to go. If your PC isn't powerful enough to handle the massive game, expect the Xbox One and Playstation 4 versions this June.
Contact Andy at [email protected] and follow him on Twitter here