National
Chicago Faces Violent Easter Weekend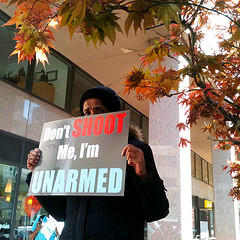 Chicago, a city once recognized as having the
highest count for violent crimes
, has recently added more to their list with at least 45 people this past Easter weekend.
Mayor of the city, Rahm Emanuel, addressed the situation on Monday at a graduation ceremony for a class of Police Department recruits. In his address, he spoke about talking to the mother of a victim on Sunday night, and how she wanted the violence to stop. He said that the community needs to speak and stand up.
SEE ALSO: Chicago Gun Control Policies Ruled Unconstitutional
That Sunday night, a group of children were shot at in a drive-by shooting incident. An 11-year-old was shot in the neck while a 15-year-old sustained a gunshot wound in her arm. Both were taken to Stroger Hospital.
From Suntimes:
"On Sunday afternoon, a shooting left two men dead in South Lawndale. About 1 p.m. Sunday, an orange Hummer blocked a Lincoln Navigator head-on at the corner of 28th Street and Sawyer Avenue, Chicago Police at the scene said. Two people with guns then stepped out of the Hummer and fired nearly a dozen bullets at the Navigator, right under a police "blue light" camera.
Juan Ocon, 32, was found in the Navigator with a gunshot wound to the head and was pronounced dead at the scene, authorities said. A second man, 19-year-old Timmy Bermudez, was shot in the chest and taken to Mount Sinai Hospital, where he died at 1:42 p.m., according to police and the Cook County Medical Examiner's office."
The previous day, Saturday morning, two teens were found dead in an apartment building over a an argument that allegedly played out through Facebook.
The mother of one of the victims, Camille Cochran, said "An argument led to this, that's crazy. Now I don't have my son no more."
Read more detailed summaries of the shootings at the original article here.
Reach Executive Producer Eric Parra here.