Entertainment News
7 Celebrities Who Have Eloped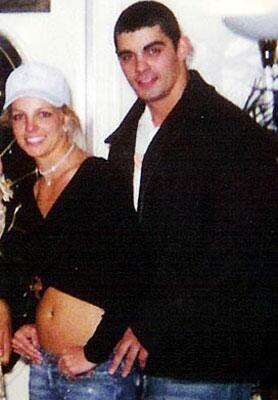 With the recent news of the believed eternal bachelor
George Clooney's engagement
, rumors have been swirling as to how extravagant the wedding will be.
Will it be in a castle in Italy? Will it be Vegas style and end in 55 hours? Will the bride be wearing a pink dress? Or, will the couple simply elope?
Many couples in Hollywood have chosen the latter route, possibly for convenience and minimal press coverage.
Here are 7 famous couples that have eloped.
Britney Spears and Jason Alexander
Who can forget possibly the most infamous elopement in Hollywood? Annulled after 55 hours, the pair met when they were kids and they were even romantically involved while Britney was dating Justin Timberlake.
Kelly Ripa and Mark Consuelos
The morning show host and actor kept their relationship under wraps for a year and then married in a secret ceremony in 1996. Their wedding picture actually looks like they were crowned on prom court. They have since been married for 18 years and have three kids together.
READ MORE: 7 Things You Need To Know About George Clooney's Fiancée
Mariah Carey and Nick Cannon
Wed in the Bahamas just two months after meeting, this couple is still (surprisingly) going strong as their anniversary is six years today. Carey even gave birth to twins, Moroccan and Monroe, in 2011. However, there have been cheating rumors swirling the past two years.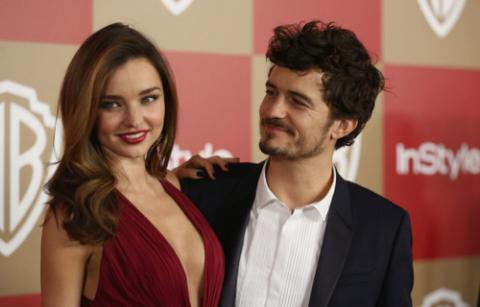 Miranda Kerr and Orlando Bloom
The now-separated couple were married a month after announcing their engagement in 2010. One month after that, it was announced that Kerr was expecting their son, Flynn. Boy, what a crazy two months it must've been for the pair. Recently, Bloom has been spotted with Selena Gomez.
Daniel Craig and Rachel Weisz
Who knew these two were together?! The classic story of friends turned into lovers apparently blossoms in Hollywood as well. After being friends for years, the duo starred together in "Dream House." They were then married in a secret ceremony in 2011.
Tori Spelling and Dean McDermott
Though this marriage is on its last leg, the pair eloped after meeting each other while still involved in other relationships. They subsequently had four children, financial troubles and multiple reality shows together. Hollywood is never boring, folks.
Tom Brady and Gisele Bundchen
A month after announcing their engagement, the couple married in a very small ceremony. Brady and Bundchen met shortly before Brady's ex-girlfriend, Bridget Moynahan, revealed she was pregnant. Such scandalous lives celebrities live.
Reach Associate Entertainment Editor Jillian Morabito here.