International
Venezuela: Protests Continue Despite Carnival
Carnival usually marks a time of celebration and rest for Venezuelans, but this year, protesters have continued to flood the streets throught much of the country including the capital city of Caracas.
President Nicholas Maduro has called upon the nation to use the recently-extended holiday season as a time for rest, but protestors marched in solidarity for the freedom of demonstrators and anti-regime activists incarcerated since last month.
Under a new holiday plan approved by Maduro's administration, the traditional carnival season will now stretch across seven days in an effort to instill peace, BBC news reports. The new holiday is also synced with the anniversary of former president Hugo Chavez's death.
ALSO READ: Venezuela: Protests Continue As Holidays Near
On Sunday, the Venezuelan government released 41 protestors arrested following a standoff between the opposition and police in the eastern part of Caracas.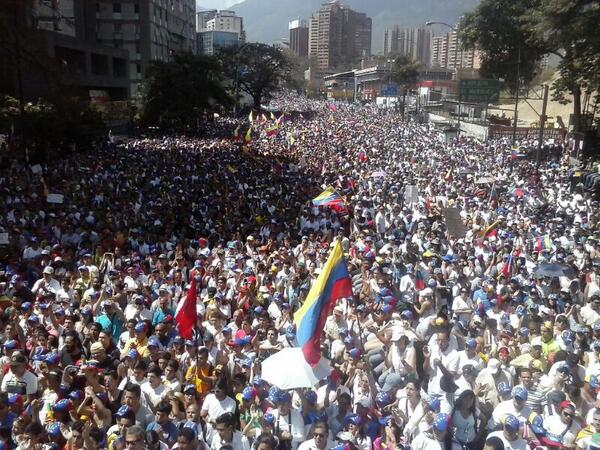 "Happiness will conquer the embittered. The Venezuelan people have won because happiness and peace have conquered," Maduro said in a statement on state television.
The opposition begs to differ, insisting their efforts will not falter until the government has succumbed to their demands.
ALSO READ: Venezuela: 13 Dead As Protests Rage
"Nobody is tired here and we will fight until the government falls," protestor Carlos Eduardo Vega told the AP.
US Secretary of State John Kerry, in a statement to reporters, said that without third-party intervention, it would be "very difficult" for Venezuelan authorities and the opposition to reach common ground.
Read more about the crisis in Venezuela at BBC News.
Follow Executive Producer Marisa Okano on Twitter.