International
Venezuela: 13 Dead As Protests Rage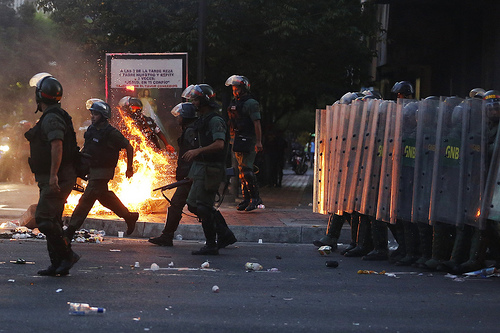 Anti-government protests throughout Venezuela continued to rage for the second week in a row as both sides remain entrenched and the official death toll soars to 13.

Opposition groups on Monday walked out of talks with the government, led by embattled President Nicolas Maduro. Opposition leader and former candidate for president, Henrique Capriles, said the socialist autocratic Maduro government was "dying," saying that the cancelled talks were essentially a waste of time.

The presidential palace was "not the place to talk about peace, it's the center of operations for abuses of human rights," Capriles said.

In response to the protests, the Venezuelan government has arrested over 500 protesters, expelled several U.S. diplomats, censored international broadcasters like CNN, and jailed opposition leaders including Leopoldo Lopez.

Lopez remains in government custody after he turned himself in last week.

Venezuela's recent batch of anti-government protests began on February 12th. Protesters have demanded answers over the country's astronomically-high crime and murder rates, high inflation, and lack of basic goods in stores.

Venezuelan authorities say nearly 150 people have been injured in the protests, but that number has been debated by opposition groups.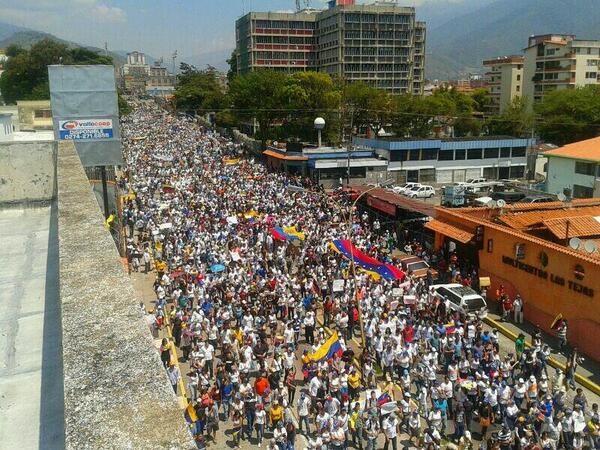 Maduro's regime has insisted that the protests are being orchestrated and backed by the United States and its Latin American allies, including neighboring Colombia.

Maduro is the chosen successor of President Hugo Chavez, who died last year from cancer. Maduro and his Chavismo political movement narrowly won the presidential election in 2013 by less than 2 percent over Capriles.

Read more about the Venezuelan crisis at Time, Reuters, and the Miami Herald.

Reach Executive Producer Colin Hale here. Follow him on Twitter.