Columnists
Pound 2: 9 Things College Is Too Short For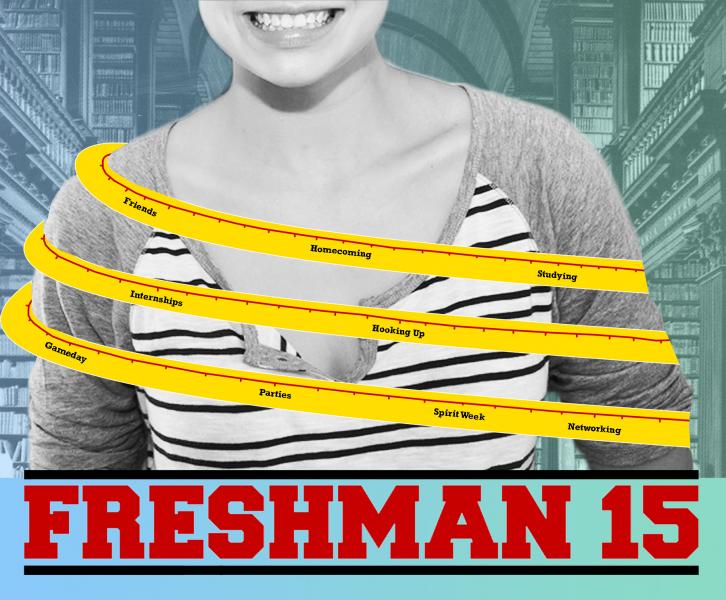 We live in the YOLO generation.
But despite this life slogan, we, as college students, find ourselves speeding to get to the next chapter, and oftentimes, counting down. Our thoughts are on the next page, the next Thursday, the next mid-term or the next break. We may hashtag #yolo, but it's not always taken to heart. We often subside in the moment we haven't lived in yet.
And honestly, I can't blame us. College is a time of dreaming and accomplishing those dreams. I think it's admirable to be a dreamer, a wanderer of possibilities and an explorer of the unknown. It's only in college that we are we're old enough to know that life is not going to be perfect, but frankly, still young enough to imagine that it is.
Here are a few things we should keep in mind. As cheesy as the YOLO phrase might be, we do only live once. I know that this statement is just about as enlightening as telling a college student that the sky is blue, but bare with me. I'm getting somewhere.
Life is too short to…
1. Diet.
Juice cleanse on milkshakes, two-time with Ben and Jerry, count the leches on cake, have that second row of girl-scout cookies (they're THIN mints and for a good cause), and be flirty with fro-yo toppings. Life's too short to not have that slice of shortcake and pick out the marshmallows from Lucky Charms.
2. Not make mistakes.
As much as I hate to admit it, I've learned more from my failures than from my triumphs. My mistakes taught me quite a few things. No matter how dirty you think your clothes are, don't put an additional scoop of detergent in the hamper. Now is probably a good time to apologize to anyone who slipped on soap-suds in the laundry room last week. My bad… Don't jump to conclusions until you hear the other side of the story. Lastly, the experiences that hurt you will make you stronger. Freshmen year teaches you what to do by showing you what not to do first. Don't be afraid to make mistakes. Life is too short not too.
3. Sit next to a guy who doesn't take showers in lecture.
I was literally holding my breath. And then after realizing that it wasn't fair to me nor my lungs, I got up and moved. Awkward, but necessary.
4. Hold grudges.
Some people are assholes. They aren't worth you holding it against them.
5. Regret the past.
6. Forget the present.
7. Not experience some form of a meltdown freshman year.
I'm going out on a limb by saying I've called home and friends crying once or twice (emphasis on the twice). But I have a feeling that I'm not alone.
8. Hashtag what you think is reality, but is actually just a series of words without spaces.
Be actually cute and fun…
9. Not be adventurous.
(Spring break with 24 guy friends… stay tuned for pound three.) Let's just say that my comfort zone is not even on the map anymore.
And lastly, life is too long to have everything figured out already.
Although there is nothing more exhilarating and frightening than facing a new, blank page, don't rush through this chapter just yet. Those details may just make your book a best-seller.
It turns out there is some depth to this four-letter comeback.