Columnists
The Freshman 15: 15 Pounds Of Practical College Advice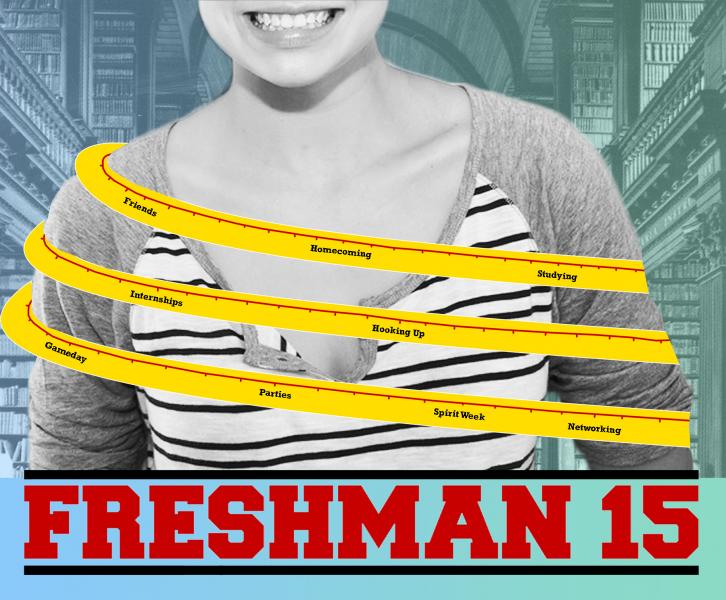 I wanted to create a column that could speak to college students in a clever yet light-hearted way. And that's where the infamous "freshman 15" came in...
College is exciting, inspiring and incredibly complex. Freshman year, in particular, is about diving into the unknown and coming to terms with oneself. Unfortunately for my professors and fortunately for myself, I have learned the same amount of things outside as I have inside the classroom. I really wanted to create something that would capture this outside-the-classroom learning, and all of the excitement, fear, experimentation and adventures that characterize freshman year. Thus, I pitched the idea of a column called The Freshman 15.
The Freshman 15 will be a series of humorous columns that explore different aspects of social life in college, and at USC in particular. Each article plays off of a common phrase or saying related to college life.
I hope that you will find The Freshman 15 relatable and entertaining. It is by no means a guide, though; I would be flattered if you perceived it as one. These articles solely provide a glimpse into my freshman year insights and experiences.
So here's a little food for thought.
- Arianna Allen
Of Me And Men, A Spring Break Story
In the living room, I walk into the scene from "The Hangover." Exhausted boys are sprawled out on the leather couch, sleeping upright at the dining room table and spooning bottles of champagne...
Read more here.
9 Things College Is Too Short For
We live in the YOLO generation. But despite this life slogan, we, as college students, find ourselves speeding to get to the next chapter, and oftentimes, counting down. Our thoughts are on the next page, the next Thursday, the next mid-term or the next break...
Read more here.
The Tell-All Of A Tease
A "tease": a female who entices you into thinking you have a chance. In other words, a girl who flirts with you without the intention of "hooking up." This has been my label for, well, as long as I can remember...
Read more here.
Reach Columnist Arianna Allen here.