California
The Hot Seat: 54th District Assemblyman Sebastian Ridley-Thomas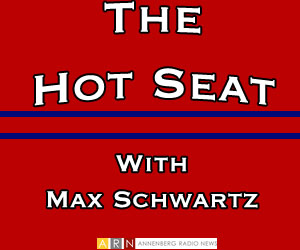 Assemblyman Sebastian Ridley-Thomas, of the 54th District, was the one of three guests to call into The Hot Seat on Feb. 12.
The first year assemblyman and host Max Schwartz discussed state-wide and district issues, such as the budget. They also discussed Gov. Jerry Brown's budget proposal, the Assembly's blueprint and ballot initiatives.
The 54th District includes the Westwood VA campus, which is how the Veterans Housing and Homeless Prevention Bond Act of 2014 relates to Ridley-Thomas. It will be on the ballot in June. Ridley-Thomas explained that the bond redistributes how the money - already approved by voters - will be used.
Reach The Hot Seat here; follow Schwartz on Twitter here. Please use #TheHotSeat and #ASCJ when Tweeting about The Hot Seat.
Subscribe to The Hot Seat's mailing list here.
You may need: Adobe Flash Player.