Los Angeles and Region
Downtown L.A. Gourmet Market Finds Success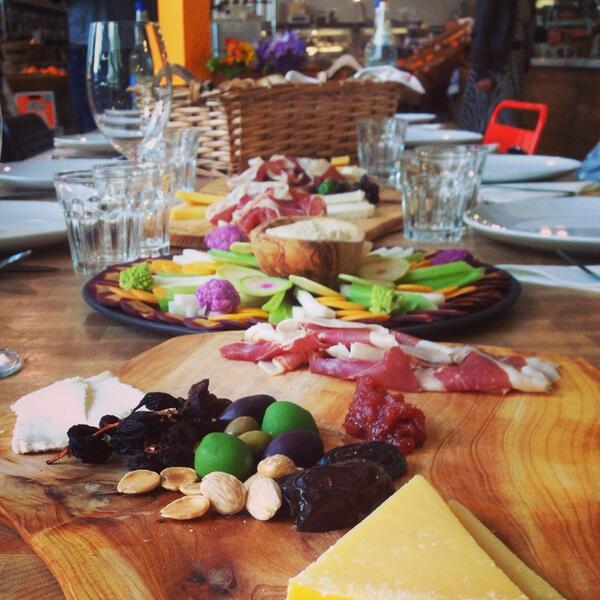 Since its initial opening in August 2013, the Arts District's Urban Radish has quickly become a gourmet grocery-shopping staple in the downtown Los Angeles area. Offering a wide assortment of artisan meats and cheese, locally grown produce and an extensive wine selection, everyone from the health conscious to indulgent food connoisseurs can find something at Urban Radish.
Co-owner Carolyn Paxton attributes the steady incline of business to the store's commitment to becoming an integral part of the Arts District community.
"The original concept was to be a neighborhood market and to always be there for the community," Paxton said, who feels weekly beer tasting events and jazz music nights have attributed to the frequent return of costumers.
Urban Radish is just one example of a small but growing segment of smaller, more upscale markets that target a specific demographic of food consumers, Roger Clemens said, a professor of nutrition and food technology at the University of Southern California's School of Pharmacy.
"It is clear that the anti-genetically modified organism elitists are here to stay—however as a scientist and nutritionist, I say if you can't afford it, the products aren't any better," Clemens said.
READ ALSO: "Telling The Truth About Organics"
Although Clemens feels that grocery giants like Safeway and Kroger provide just as nutritional food for a fraction of the cost, Urban Radish shoppers say benefits that come from consuming high quality, organic food far outweigh the cost of paying more for it.
"What we have as an advantage is a staff of people that is knowledgeable about the food. We are down home, really local, fresh and healthy food and we are conscious about the products that our costumers need," Paxton said.
And while Urban Radish sells bottles of extra virgin olive oil for upwards of $25 versus Ralph's Kroger olive oil for just under $7, Paxton still feels Urban Radish succeeds in the areas where large supermarkets fail.
"These supermarkets are just so big that they begin to lose control over their products. When people walk into Urban Radish they feel very comfortable to do their shopping in peace," Paxton said.
Daina Slekys Trout, founder of kombucha tea company Health-Ade, partnered with Urban Radish to sell the organic, probiotic-infused drink because of similar values in quality consciousness.
"We went with Urban Radish because their customer aligns with the customer we are trying to communicate with—someone who is health conscious, smart, progressive and hip," Trout said.
As an artisanal brand fighting against corporate companies, Trout understands that competition is steep, but despite premium prices for the product, it's the quality that really matters.
"We take our boutique stores like Urban Radish very seriously because the customer that cares about real food and real kombucha truly cares about the company behind the product," Trout said.
READ ALSO: "Bestia Heats Up The Culinary Scene In Downtown L.A."
With more and more health stores beginning to open shop, Urban Radish isn't afraid of a little friendly competition. A large development project in the Arts District at One Santa Fe could not confirm or deny the rumored opening of popular organic Erewhon market—a destination that would surely serve as competition, according to Paxton.
"We are not always going to be the only market. As this community grows there is always room for other places and it is really naïve to think that it will always only be Urban Radish," Paxton said.
Looking towards the future, Paxton is confident that Urban Radish has garnered a loyal following of customers in the just over six months of being open.
"What has given us the edge is that we were the first to establish a customer base that is unique to Los Angeles. The community is loyal and gracious that we took the risk before anyone else was willing to do it," Paxton said.
This story is part of a Neon Tommy special on the revitalization of downtown Los Angeles. Click #reviveDTLA for more.
Reach Staff Reporter McKenna Aiello here, and follow her on Twitter @McKennaAiello.