Food
Behind The Scenes Of Alma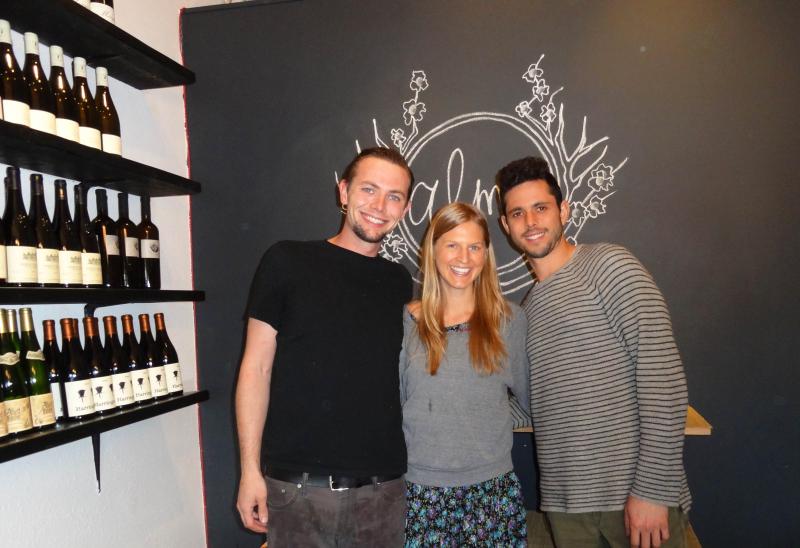 Alma
is a small farm to table restaurant located in Downtown L.A. that has gained a great deal of popularity when
Bon Appetit
named it the best new restaurant of 2013.
One of the unique parts about Alma is that there are several aspects to the restaurant. Not only do they have their restaurant location at 952 S. Broadway, but they also have a farm in Venice and a community outreach program at New Village Charter School.
Alma started out as a dream for Ari Taymor, the chef and co-owner of Alma, when he was 20-years-old. After moving to L.A. and working at a wine bar for a short time, he decided to pursue his dream, and opened his own place at the young age of 26.
"Downtown L.A. is a really interesting microcosm of Los Angeles as a whole. It's an experiment in urban sustainability. L.A. for so long has been a sprawl, and there's been no thought to how people live and how people function in a city like this," says Taymor. "Now, we have the opportunity to make a new city where people can live, work and eat in the same place. People are thinking more consciously about the environment and how it functions, [so] there's no better place to [open a restaurant like this] than right in the center of the city."
READ MORE: "Bestia Heats Up The Culinary Scene In The Arts District"
Alma's menu is based entirely on seasonality and the markets. Everyday, Taymor goes to a farmers market and hand picks produce to use at his restaurant.
"[Using clean, organic and locally grown food is] really important in terms of, firstly environmental sustainability to support people who are treating the planet in the correct manner. So all of our farmers use organic practices, they practice fair labor. On a personal level it's really challenging to do any kind of work or do anything at all when you're feeling weighed down or when you're feeling sick. So we spend a lot of time thinking about how people feel as they're leaving their meal here just as much as we think about how delicious the food is.
Though a great majority of the produce used in Alma's restaurant comes from farmers markets, about 10 percent of the produce they use is grown in their own garden.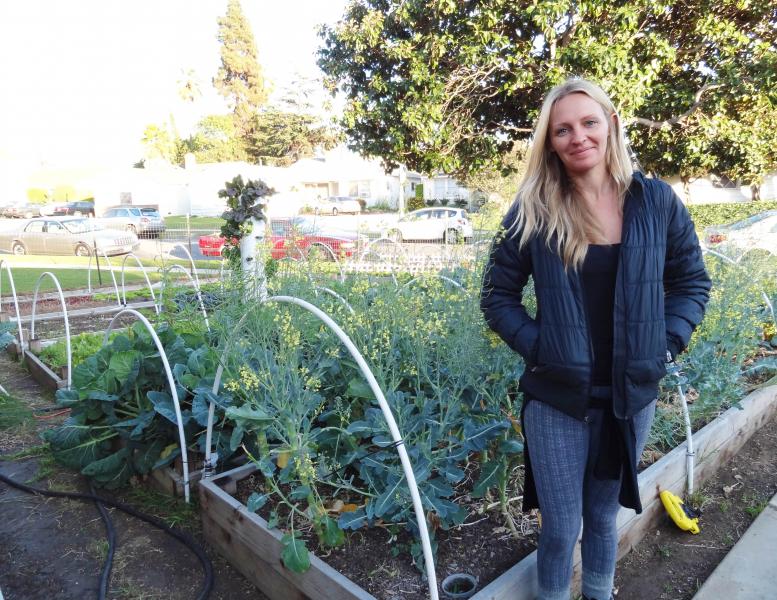 In March 2013, Alma partnered with
Courtney Guerra Farms
, which is located right in front of a home in a suburban area of Venice.
"[Alma] literally changes their menu every day depending on what's in the market and what's the freshest, what has the best flavor," says Courtney Guerra, the owner and founder of Courtney Guerra Farms. "We were delivering twice a week to the restaurant and now we're going to be delivering everyday. So everyday if you're going in to dine with Alma you can know that there were things harvested fresh that morning."
One of the biggest reasons why Alma decided to partner with Courtney Guerra Farms was to be able to control the food growing process.
"A lot of [our decision] was based on our desire to find the best possible product and to be able to control the process from start to finish," says Taymor. "When you can understand the way a vegetable grows, you can understand the stages of flavor as it develops through time. We use different vegetables at different stages for different goals and without control we can't do any of it."
It is because of this produce aging control that Alma has been able to make a name for itself after only being open for such a short amount of time. One of the things that make Alma so unique in L.A., a culturally diverse city with a booming food culture, is the way their chefs can manipulate foods.
"In our food we don't use a lot of butter. We don't use heavy fats. If we cook a steak we cook it in beef fat. We use things like that so you're satiated and full; you're not heavy and bogged down," says Brian Maynard, the chef de cuisine at Alma.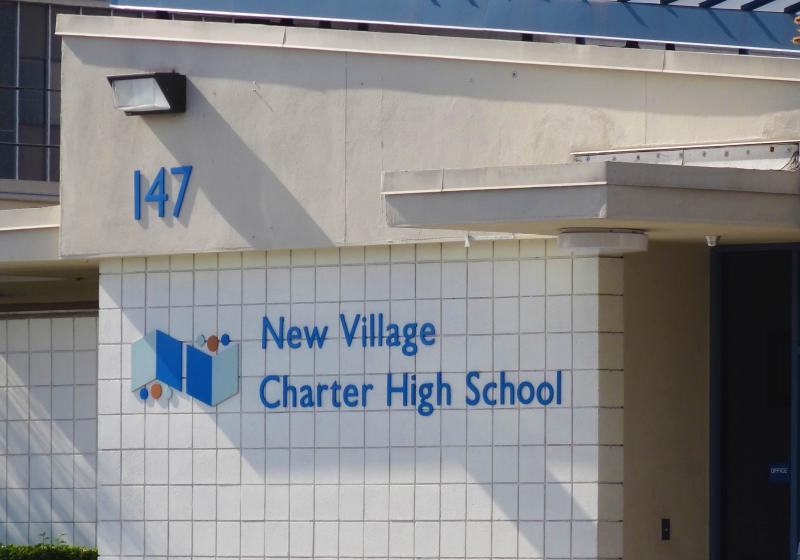 With this extensive knowledge of food, in September 2012, Alma founded a
community outreach program
at New Village Charter School. The goal of the program is to teach inner city youth how to cook and garden. Their curriculum also addresses Los Angeles' issues with seasonality, accessibility to healthy foods, health and wellness.
Alma comes to work with the 120 students at this all-girls charter school every other week during their after school program.
"Our ultimate measure [of] success with the program is that these students [will replicate] these simple, accessible recipes with these simple, affordable ingredients at their homes. Many of them are young mothers, and for us to be able to teach them how to cook and prepare healthy meals for themselves as well as their children, that's like the mark of success for us," says Ashleigh Parsons, Alma's co-owner, manager and outreach program overseer.
Alma is currently working to expand the program this year, and also hopes to obtain a greater majority of their produce directly from their own garden.
This story is part of a Neon Tommy special on the revitalization of downtown Los Angeles. Click #reviveDTLA for more.
Reach Associate Food Editor Janelle Cabuco here.