National
Snowden At SXSW Says Mass Surveillance Unsuccessful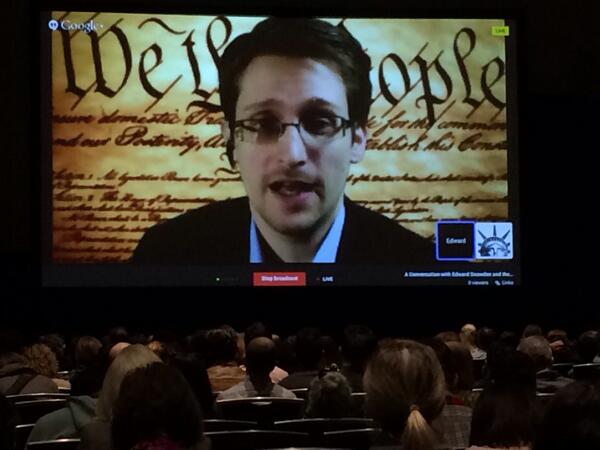 Former NSA contractor Edward Snowden addressed a crowd at the South by Southwest (SXSW) festival in Austin, Tx. on Monday, saying that NSA surveillance efforts have been largely ineffective and called on tech experts to help lead the charge against massive government internet surveillance.

Snowden spoke to the SXSW crowd via video from a secure location in Russia, where he has been granted asylum as he faces criminal charges in the U.S. for espionage.

In his hour-long discussion, Snowden said that U.S. spy agencies have "had a tremendous intelligence failure" because the government was "monitoring everybody's communications instead of suspects' communications."

Read more about Snowden's video discussion at SXSW at the Washington Post, Reuters, and Wired.

Reach Associate News Editor Colin Hale here. Follow him on Twitter.