Food
Hershey's Releases Chocolate Spreads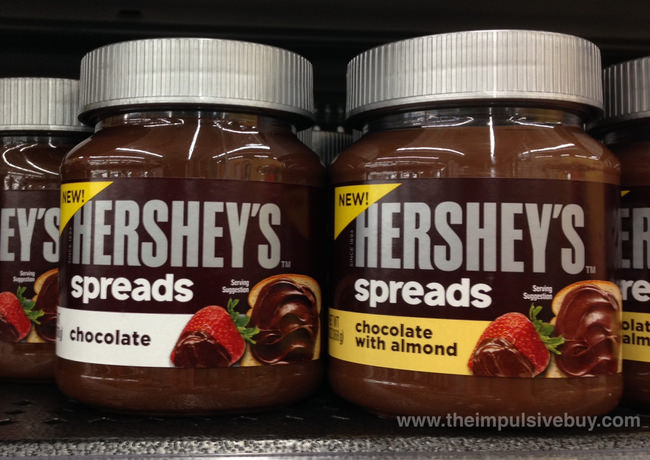 Hershey's
releases new chocolate spreads that are likely to compete with similar chocolate spread products released by
Nutella
and
Jif
.
Last week, Hershey's announced the launch of a new line of chocolate condiment spreads. The spreads come in three flavors: chocolate, chocolate with almond and chocolate with hazelnut. Each 13 oz. jar retails for $3.79 and all three flavors will be available at supermarkets and retail stores nationwide.
ALSO SEE: Sugar Rush: Celebrate 'National Candy Day'
Hershey's decision to release a chocolate spread likely has to do with the growing success of Ferrero's Nutella spread, an international cult favorite. According to market researcher Euromonitor International, Nutella sales have reached more than $240.4 million in the past five years. In 2012, J.M Smucker Co. also released its own line of hazelnut spreads with flavors like chocolate hazelnut and mocha cappuccino hazelnut.
A press release issued by Hershey's recommends slathering the "snack enhancer" on nearly any food from strawberries to graham crackers to pickles.
"The average American snacks more than two times a day and what better way to transform everyday snacks into delicious treats, than with the genuine chocolate flavor that only Hershey can deliver," said Anna Lingeris, the spokeswoman for Hershey's. "We have been delivering genuine chocolate experiences in a variety of forms for 120 years and our legacy as the leader in chocolate continues with Hershey's Spreads."
The spreads have been available in stores since December 2013, but a massive marketing campaign is scheduled to begin in 2014.
Reach Staff Reporter Helen Carefoot here.