Los Angeles
Arts District Transplant Is Leading Charge For Its Revitalization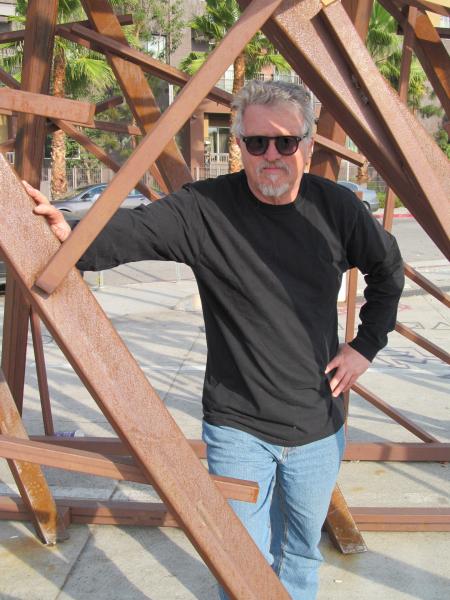 Jonathan Jerald first visited the Arts District in the 1990s because he "couldn't find a comfortable place to live in Los Angeles."
The former History Channel television documentary producer wanted to put behind him the "anonymous apartments" he'd be living in and move into a loft. He found one on 912 East Third St. and was introduced to one of his neighbors — the drummer for the Stone Temple Pilots.
Eight years later, Jerald is a key player in the rebirth of the Arts District and bringing young artists back to the area created in the 1970s.
When he retired in 2000 from Triage Entertainment — the last company he worked for, he dedicated all of his time to the district and becoming an activist and revitalizer. In 2004, he co-founded the non-profit Los Angeles Downtown Arts District Space, or LADADSpace.
He has seen the transformation of the district, just east of Little Tokyo, from an off-the-radar locale with rent as low as five to 25 cents per square foot into one of downtown's bright spots full of development.
Young artists find they often cannot afford the higher rent, which Jerald said can run $2 per square foot and more. And too little space exists for artists to showcase their work.
He and his partners started LADADSpace "to try to preserve what we could of the Arts District. The artists who live down here have made significant cultural, as well as economical, contributions to the city."
That is why LADADSpace is creating the Arts District Center for the Arts.
Jerald said the center will "give artists who are part of the urban scene an opportunity to show their work and to demonstrate to the rest of the city the incredible cultural contribution that urban L.A. artists have made to the city and to Southern California."
The center will also offer 88 units of low-income housing, which will allow struggling artists to move back into the Arts District. Other features include a screening room and a 99-seat theater.
The center, under construction at One Santa Fe, is scheduled to open in Summer 2015. The complex stretches almost the entire span from the First St. Bridge to the 4th St. Bridge.
Check out more Arts District stories here.
This story is part of a Neon Tommy special on the revitalization of downtown Los Angeles. Click #reviveDTLA for more.
Reach Senior Reporter Max Schwartz here. Follow him on Twitter here.