Arts+Culture
Arts District Theater Company Inspires Downtown L.A.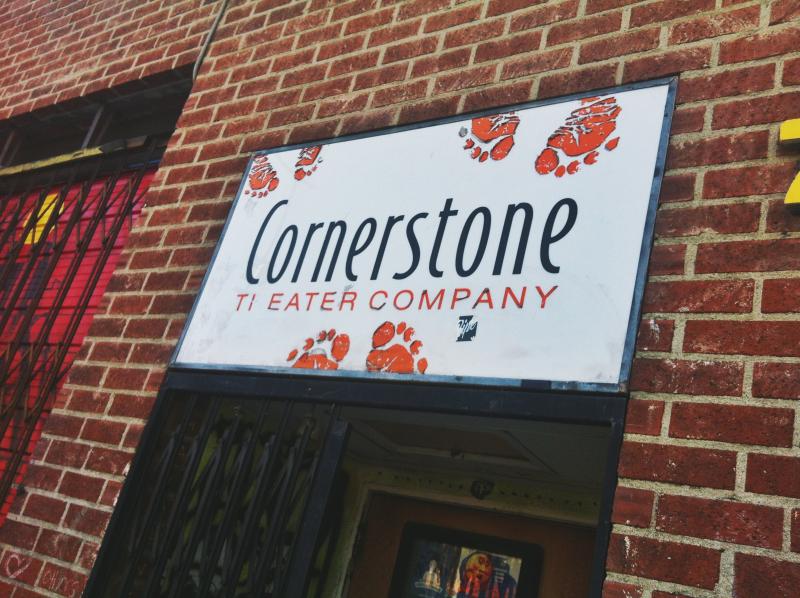 Tucked away between colorful murals and specialty cafés in the depths of the Los Angeles Arts District lies the Cornerstone Theater Company. It is a place where playwrights, actors and visionaries come together to create every day.
And while the sign above the door might be slightly faded and peeling, the eclectic theater company is more vibrant than ever.
The Cornerstone Theater Company originated as a traveling theater group that settled in Los Angeles in 1992. Today, not only does the Cornerstone act as a hub for artists to express themselves, but also it is a means of sending messages to the community about a variety of social issues.
Arts District dwellers act as proud parents of this company and have watched it expand and grow in nationwide popularity as the years have gone by.
The producers and artists behind the productions have a certain style to their plays and often produce a few different shows in a "cycle" that explore a specific social issue.
These plays create a ripple effect, and not just within the audience, but throughout entire groups of L.A. residents and beyond. For Stage Manager Nikki Hyde, these plays have been some of the most powerful performances she has ever had the pleasure of working on during her career as a stage manager.
Hyde has been the stage manager for 13 shows and has seen it all, from managing performances on the banks of the L.A. River to the middle of Skid Row. The theater company strays from the norm by performing on location rather than in a traditional theater setting.
"Measuring impact is something we as a company are striving to do, but what I personally think, is that Cornerstone introduces a community to itself," Hyde said. "Skid Row is a neighborhood in Los Angeles. It is a part of L.A., but most Angelenos have never spent any time there and don't see that actual people live there and call that home. I think that's our impact. We are introducing L.A. to itself."
Each play focuses on a different issue facing the Los Angeles community, from food shortage to poverty to social justice. Emotional performances and difficult topics are interwoven into monologues and dialogue that leap off the stage. The setting is often utilized to paint a vivid picture and focus on characters becoming one with audience.
Each character has a story and a message to share. Struggling actors and actresses, and even L.A. natives who have never acted before, are given opportunities by Cornerstone to star in productions to help them through tough times. Actors rehearse for hours to take on the intense and sometimes tragic roles their characters embody.
"I have worked with so many amazing actors and community members, and seeing them transform from first rehearsal to final performance is always a pleasure," Hyde said. "Watching people grow to own their characters and feel empowered in their voice and body is inspiring."
The Arts District continues to evolve around this little theater company. But no matter how well-known or widespread the Cornerstone name will become, the company will always consider its home to be in the heart of the Los Angeles Arts District.
"It was a very different neighborhood nine years ago when I first explored it, it has exploded into a very trendy place to live and open a business. Cornerstone was there long before that was the case," Hyde said. "But Cornerstone is holding its own, and I think it is a great anchor for the art — making in the neighborhood."
Later this year, Cornerstone will be producing and performing a new play with its Arts District community. The last time the company collaborated in its own neighborhood was in 2008, when Cornerstone performed a show on Traction Avenue.
By allowing people to express themselves creatively and maintaining close relationships with L.A. communities, Cornerstone Theater Company has transformed from an ensemble that not only entertains, but inspires.
Check out more Arts District stories here.
This story is part of a Neon Tommy special on the revitalization of downtown Los Angeles. Click #reviveDTLA for more.
Contact Staff Reporter Casey Prottas here.