Film and TV
Adam Driver Rumored For 'Star Wars: Episode VII'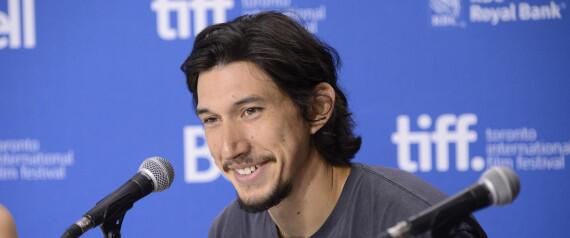 J.J. Abrams' highly anticipated seventh installment of the "Star Wars" franchise is eyeing Adam Driver for its villain, according to Variety.
Though not yet finalized, Variety reports Driver is their top choice to play a villain "in the vein of iconic 'Star Wars' villain Darth Vader," a role for which Michael Fassbender, Joel Kinnaman and Hugo Weaving were also considered.
No other cast members have been announced, but according to The Hollywood Reporter, Harrison Ford, Mark Hamill and Carrie Fisher are expected to return.
READ MORE: 'Star Wars: Episode VII': Who Should Be In The Next 'Star Wars' Trilogy?
Driver first caught the public's eye on Lena Dunham's buzzy HBO series "Girls." Since the show premiered in 2012, he's played the brash and insensitive Adam Sackler, a character both fans and critics have fallen in love with.
Outside of the show, Driver has gone on to have a breakout career that would make Shailene Woodley jealous. He's appeared in award-winning films like "Frances Ha," "Inside Llewyn Davis" and last year's Oscar-nominated "Lincoln."
READ MORE: Film Review: 'Inside Llewyn Davis"
"Star Wars" would be yet another addition to Driver's long list of big upcoming projects. He's set to star in Martin Scorsese's "Silence" with Andrew Garfield and Liam Neeson; the Noah Baumbach films, "While We're Young" with Amanda Seyfried and Ben Stiller; and Jeff Nichols' "Midnight Special" with Kirsten Dunst.
Driver will also appear in this year's "This Is Where I Leave You," a comedy featuring big-name actors like Connie Britton, Tina Fey and Jason Bateman.
Reach executive producer Reid Nakamura here.