Film and TV
Film Review: 'Inside Llewyn Davis'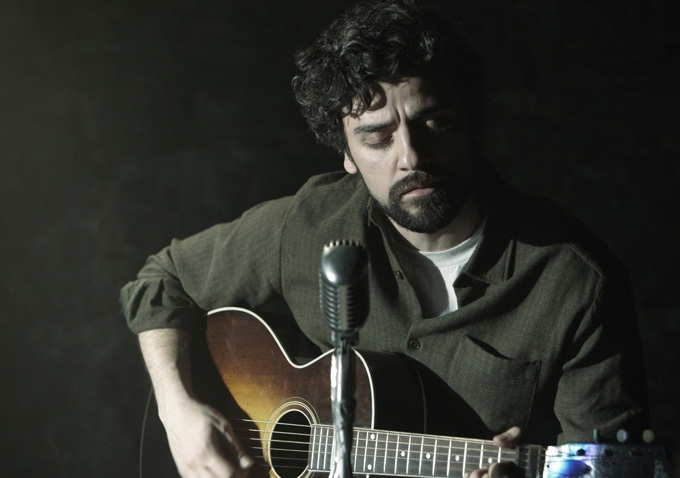 Falling in love with this film won't be easy.
Joel
and
Ethan Coen
don't try hard to appeal to the masses, bringing a rather unconventional character and style to their new film, "
Inside Llewyn Davis
."
What they do here is very commendable. They take conscientious steps in crafting the world of Llewyn Davis, illustrating how our perspective and attitude can either push us towards greener pastures or pull us back to the same grounds. But we leave the theater feeling rather hollow, as the film fails to craft a memorable character.
READ MORE: Film Review: 'Philomena'
The Coen brothers present a very character-centered film that explores the folk movement during the early 1960s in Greenwich Village through the life of struggling musician, Llewyn (Oscar Issac).
Coping with the suicide of his professional and musical partner, Llewyn hops from one couch to another in narrow apartments amid the harsh winter weather, often abusing the kindness of a sweet couple and being verbally abused by Jean (Carey Mulligan), his friend's (Justin Timberlake) girfriend, who he has knocked up.
Finding that he isn't receiving any royalties under his manager Mel (Jerry Grayson), he takes a long and tedious journey to Chicago where he hopes he will win the interest of music mogul Bud Grossman (Fahrid Murray Abraham).
There's no doubt that Llewyn possesses talent. When singing "Hang Me, Oh Hang Me" at Glasslight café during the opening scene, he evokes a melancholic yet wondrous energy that captivates us. The Coens utilize music as a way to convey their character's genuine nature.
There's verisimilitude that exudes from this man, but his performances don't translate to his real life. His life consists of tiresome roadblocks, most of which is of his own doing.
READ MORE: Interview: Director/Writer Kasi Lemmons On 'The Black Nativity'
Llewyn wants change in his life but won't change himself. He's filled with vanity and cynicism that impairs his potential to move forward. Comparing him to the other musicians he's surrounded by, he carries a countercultural vibe that explains why Llewyn is most often overlooked.
"If it's never new and it doesn't get old, it's a folk song," he states after performing. His perspective on music is ultimately the mirror of his soul. Thus, he dwells in an unending circle of ironic monotony.
What he wants isn't too much. The Coen brothers don't take the familiar steps of glamorizing the role of the musicians that other films most often do, which we appreciate. Thus, it's overall a very candid and genuine portrayal of humanity with dry humor here and there. But to be quite frank, our fascination for this character gradually drains, as we're sitting in our seats just hoping and praying that something new happens.
Having most often been cast as the sweet, good-natured love interest in films, Carey Mulligan steps into a sardonic, hot-tempered character who doesn't know how to flip the switch. It's refreshing to see her in a new element and something we hope she will do more often.
Oscar Isaac, a Julliard alumnus who has had supporting roles in films such as "Sucker Punch," "Drive," and "The Bourne Legacy," proves he's a talent in this unconventional role. His ability to evoke his character's complexity through singing and acting is flawless and impressive. We can only look forward to what other projects he will be part in next.
The film is a quiet and mellow film that takes its time. With its grey and blue undertones, it carries a sense of genuine solitude. Thus, it becomes quite unfortunate that the honest and endearing character and struggle that the Coens create becomes transient.
READ MORE: Film Review: 'Blue Is The Warmest Color'
The film opens in limited release on December 6th and wide release on December 20th. Watch its trailer below.