Food
13 Easy Food Swaps For A Healthier You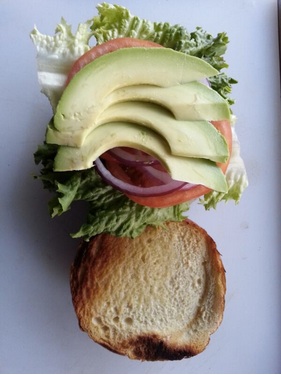 Deciding to embark on a new diet for the sake of your health can be a daunting task. Not only does it require you to rethink your entire daily routine, it can also be difficult to start a healthy lifestyle from scratch.
Making a few ingredient or snacking swaps throughout your day could be the middle ground between getting stuck in an unhealthy rut, and going on a diet rampage.
From potato chips to mashed potatoes, we all have our guilty pleasures. Depriving yourself of them can often feel like a cruel joke, and can leave you yearning for days. This often leads to an eventual cry of defeat, followed by three whole bags of whatever it is you just had to have. We've all been there. So, how do you hop off the craving merry-go-round and satisfy yourself, without sabotaging your healthy agenda? The answer is tricking yourself into thinking you have eaten the thing you wanted most, without actually eating it.
Enter food swapping. While some swaps may not be perfectly reminiscent of the original, they can be similar enough to quiet the raging craving beast inside. A few have become standards among health junkies, such as plain greek yogurt in place of sour cream. Others haven't been discussed as much, but deserve just as much attention. Ahead, Neon Tommy's 13 easy food swaps to beat those food longings and up your nutritional ante in the process.
1. Walnuts for Croutons
Croutons are a popular salad topper, but why ruin a perfectly nutritious meal by tossing fried bread pieces atop your bed of lettuce? Instead, sprinkle your greens with heart-healthy walnuts. Not only are they a yummy ingredient to any salad, they have been shown to reduce the risk of diabetes and breast cancer, and are chock full of omega-3 fatty acids.
2. Ground Turkey for Ground Beef
A big, fat, juicy burger from a greasy diner is often the go-to for a quick and yummy dinner bite. Many people make a less greasy version at home, making it a little healthier than its fast food alternative. The trick to making your burger craving healthy, however, may be in swapping out your ground beef for ground turkey. When compared with red meat, turkey contains about 10 percent less fat per serving (this refers to lean ground turkey only). This difference in fat content can be very important to those worried about cholesterol levels. Ground beef also contains more saturated fat than ground turkey.
3. Quinoa for Rice
Rice is a common staple in almost every household. It generally sits at the back of the pantry until it's needed as a side dish to accompany dinner. Swapping out generic rice with quinoa, however, could make your side dish just as nutritionally powerful as the main meal. Containing as much protein as milk, being naturally gluten-free, and having a modest caloric profile, quinoa is a tasty and healthy alternative to any other grain. If picky eaters are an issue, mix quinoa in with any number of vegetable and spices to make it a side dish anyone would enjoy.
4. Black Olives for Tortilla Chips
Tortilla chips may not be the most offensive of munchy foods, but their high sodium content and addictive quality definitely make them worthy of a swap. To get the same salty flavor without the added starch and inability to stop popping them into your mouth, try black olives. Filling due to their high amounts of heart-healthy fat, black olives also contain high amounts of vitamin E, which is important for proper immune system function. Toss them on your salad, slice them up into a sandwich, or pop them like salty candies when you feel the craving creeping up on you.
5. Avocado for mayo
Mayo is an obvious no-no food for healthy living. Even the lower calorie, lower fat versions are very unhealthy. Even so, spreading mayo on a turkey sandwich is still the perfect way to enjoy a fulfilling lunch for many. To get the same creamy texture without the unhealthy addition of mayo, try slicing up a ripe avocado. Not only will it spread like mayo at the proper ripeness, it tastes incredible and goes with almost every sandwich combination. Avocados are also a superfood, full of vitamin C, fiber, potassium, vitamin K, and healthy fats.
6. Oatmeal for Granola
Breakfast can be a hard meal to get consistent and healthy for many people due to its early hour and busy schedules. In the past, eating a bowl of granola with some milk was recommended by many health advocates as a good way to fill up before a big day. Granola, however, due to its packaged nature, can be very high in sugar, salt, fat, and calories and must therefore be eaten in extreme moderation. Oatmeal on the other hand is full of fiber and healthy carbs, has no added sugar, has been shown to reduce appetite and control cholesterol levels, and has even been linked to reducing the risk of colon cancer. Add a few berries and a sprinkle of raw sugar for a filling and nutritious breakfast.
7. Spaghetti Squash for Pasta
Pasta is one of the heaviest meals consumed around dinner time due to its carb-heavy quality. Often accompanied by pasta sauce and meatballs, the lack of vegetables in the dish is evident, and most leave the table feeling bloated and heavy. To avoid this carbo-load, while still getting your pasta fix, make spaghetti squash. Made purely from baked butternut squash, spaghetti squash has the same texture and mouthfeel of pasta without the guilt. Plus, butternut squash contains tons of nutrients, including high amounts of potassium, vitamin B6, fiber, vitamin C, vitamin A, and high levels of folate.
8. Mashed Cauliflower for Mashed Potatoes
Thanksgiving is simply not Thanksgiving without mashed potatoes, and some families have this side dish much more often than just during the holidays. Another starchy side dish, mashed potatoes - full of butter and heavy cream and sour cream and carbs - is a bowl of creamy devilishness. Nix the potatoes and replace them with the nutritional powerhouse that is cauliflower. Low in calories and high in vitamin C, replacing mashed potatoes with mashed cauliflower makes this dish downright skinny.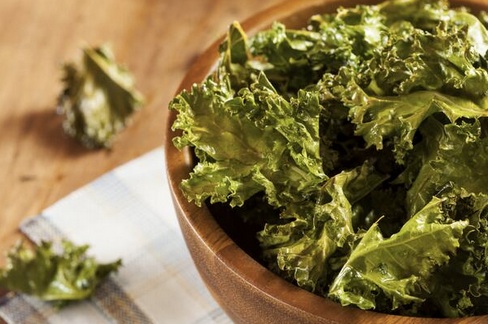 9. Americano for Latte
Coffee is the lifeblood for many during the hard week hours. Picking up that latte every morning, however, can take a hard hit at your health. The coffee itself may not be the problem, with studies showing that coffee consumption may be linked to reduced risk of type 2 diabetes and skin cancer, and reducing the symptoms of Parkinson's disease. Ordering a latte or mocha - pick your poison - however, can make a huge dent in your daily caloric, fat and sugar intake. Cut out the syrups and dairy by ordering a simple americano instead, and get your caffeine fix without all of the unhealthy frills.
10. Spinach for Iceberg Lettuce
Any salad is better than no salad, but you can make smarter choices to make your greens really benefit you. Iceberg lettuce is very popular among many due to its crunchy quality. Unfortunately, iceberg is made of mostly water and does not provide the body with as many nutrients as other leafy green plants do. Spinach may be the answer to your nutritional woes. Replacing half or your whole iceberg lettuce salad with spinach leaves will improve cardiovascular health, reduce your risk of cancer and improve brain function.
11. Sliced Veggies for Pita
Hummus is one of the healthiest, most filling and taste-bud-titillating snacks currently stocked in grocery stores. Pairing it with pita, however, makes its nutritional value plummet. What was once a chickpea-filled spread of healthy heaven has now been slathered over refined flour pita. Gummy, carb-dense and void of any nutritional value, pita bread makes the entire munch simply not worth the time. Replace the pita with something wholesome, however, and you make your hummus proud. Try slicing up red peppers to dip into your hummus for a good dose of vitamin C, fiber, vitamin A and vitamin B6.
12. Kale Chips for Potato Chips
Kale is one of the powerhouse green veggies. It is high in calcium, vitamin A, vitamin C and vitamin K. It is also high in flavonoids and minerals, and has been linked with cancer prevention. With all this under its belt, it's no wonder kale has become such a hot-button food. Incorporating it into your diet will definitely help with your nutrition, but replacing an unhealthy snack with kale is even better. Baked kale chips have become very popular due to their reminiscent-of-potato-chips flavor and satisfying crunch. Ditch the white potatoes and fried processed foods and whip up a batch for the week's nibbles.
13. Olive Oil for Butter
When compared with butter, olive oil reigns supreme. Not only does it add excellent flavor to any sautee or sauce, it is also free of cholesterol, unlike butter, and has 33 percent less saturated fat. The fats in olive oil have also been shown to be good for the skin and to keep you fuller longer. Use it to make pesto spread for sandwiches and pasta, add it to dressing mixes, or use on its own to enhance other flavors in any dish.
Reach Staff Writer Ashley Seruya here or follow her on Twitter here.