Entertainment News
A Look At Celebrities Without Twitter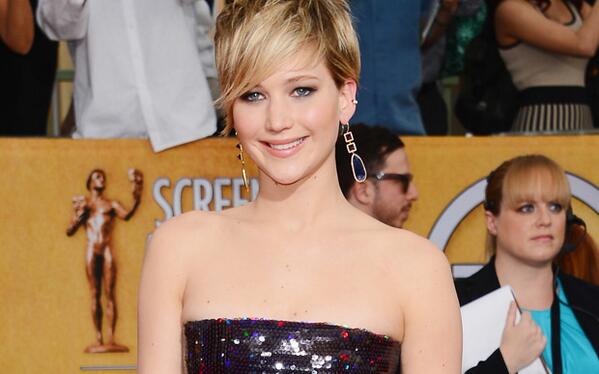 Prior to
Twitter going public
last year, the powerhouse social media site
reported
having over 200 million active users. Of that increasing number, celebrity accounts have garnered much attention from the public eye.
With Twitter, users can access the more private aspects of a celebrity's life as Hollywood stars post their own thoughts, personal photos and details about their daily life. Often times, Twitter breaks down the barrier of a celebrity's personal life by providing a direct line of communication with fans and a platform to promote their various endeavors.
Twitter is not for everybody though and for the following celebrities, a life without Twitter is neither detrimental to their careers nor their personal life.
Academy Award winning actress and "Hunger Games" star Jennifer Lawrence discussed why she would never consider having a Twitter account in a 2013 interview on the "Late Show with David Letterman." Regarding the social media site, "[Having a Twitter] would be a punishment for me. A judge would be like, six months of probation and you have to write down what you think about random things that nobody cares about."
Actress Mila Kunis shares similar feelings about Twitter, telling the "Late Late Show with Craig Ferguson" in 2011 that the desire for people to know such minute details about her daily life is frightening. There are many Twitter accounts impersonating Kunis such as one with more than 25,000 tweets and nearly 900,000 followers.
SEE ALSO: Best Celebrity Tweets Of The Week: Elizabeth Banks, Bill Maher, Anna Kendrick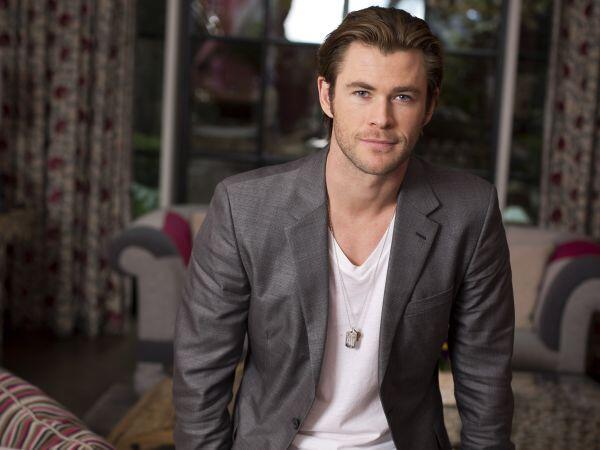 Australian actor and heartthrob Chris Hemsworth is notorious for his lack of social media presence in hopes of keeping his personal life out of the limelight as much as possible. "I think there's a danger of being overexposed with that stuff. The mystery of who you are is what keeps people interested in wanting to see you on the screen. Also, it's easier for them to believe you as that character if they don't know too much about you," Hemsworth told magazine Prestige Hong Kong.
In a recent press interview for her Academy Award nominated role in "August: Osage County," actress Julia Roberts discussed why she is weary of joining Twitter. "Who am I talking to?" Roberts said when asked why she would not take Twitter to dispel tabloid rumors. "See that's the thing I don't get…There's a directness that I miss in the idea of the Internet or Twitter. There's a lack of human connection to all of it that doesn't appeal to me."
One of Hollywood's leading men, actor George Clooney, views Twitter as more of a trap for celebrities to receive negative press than as a way to connect with the masses. "If you're famous, I don't—for the life of me—I don't understand why any famous person would ever be on Twitter," Clooney said in a 2013 interview with Esquire Magazine. "So one drunken night, you come home and you've had two too many drinks and you're watching TV and somebody pisses you off and you go 'Ehhhhh' and fight back [on Twitter]…you wake up in the morning and your career is over."
Funny woman, and recent host of the 2014 Golden Globes Awards, Tina Fey has a strong opinion concerning her distain for Twitter. In a 2013 "Ask Tina" segment where fans can ask questions, Fay provided an impassioned response to a question regarding her Twitter usage. "Here's what I think about Twitter. I think you should have to get a license to use Twitter. Because most people are so f***ing boring that they should shut up. And you should have to get a license. And I'm volunteering to be in charge of the licenses," Fey said.
"Twilight" series actress Kristen Stewart dislikes Twitter for the subsequent intrusion it brings to her personal life. "Twitter f**ks me over every day of my life. Because people go, 'I'm sitting next to Kristen Stewart right now' and then they show up. I see people on their phones and I just want to take these cookies and throw them. It's like 'Get off your f***ing phone and get a life!'" Stewart told Flaunt Magazine.
Other stars like Jennifer Garner, Bradley Cooper, and the Olsen twins have also chosen to stray from Twitter.
Reach Staff Reporter McKenna Aiello here and follow her on Twitter here.