Entertainment News
Celebrities That Went Back To College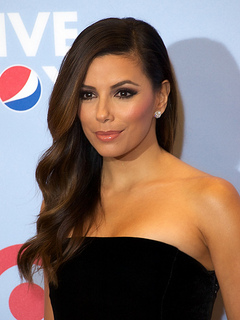 Our idols and favorite celebrities seem to have it all: money, fame, beauty, and confidence. But what many celebrities often lack is a college degree because their careers took off before they could enroll or graduate. This is why a lot of stars have now decided to go back to college.
Here is a list of only some celebrities that went back to pursue a degree:
Eva Longoria
Longoria is a talented actress, has founded "The Eva Longoria Foundation" to "help Latinas build better futures for themselves" and also went back to school. According to E!, she graduated from Cal State Northridge in October, with a master's degree in Chicano studies.
Shakira
According to People, the singer has allegedly enrolled at the University of California, Los Angeles, and is studying History of Western Civilization. She apparently wore a hat and a backpack to disguise herself.
James Franco
Although he has received countless awards for his roles in movies like "127 Hours" and "Spider Man," Franco decided that he wanted go to back to school. Hollyscoop.com reported that the actor also attended UCLA to get a degree in English before getting his MFA from Columbia University in 2010. Now, he's a PhD student at Yale. Is there anything he can't do?
Steven Spielberg
Yes, he has three Oscars. And yes, his annual salary is $150 million. But he STILL decided to go back to school 12 years ago - at the age of 55! According to The Telegraph, Spielberg dropped out of college 33 years prior and just recently graduated from the film school at Cal State University at Long Beach.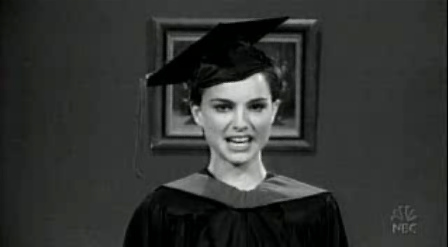 Natalie Portman
Most of us watched Portman's SNL skit rap, where she mentioned that she went to Harvard. Indeed, the "Black Swan" actress graduated from Harvard University in 2003 with a degree of psychology and neuroscience.
Emma Watson
Hermione Granger is an actual book nerd in real life, too. While she was filming the "Harry Potter" series, Watson was enrolled at Brown University. Then, she spent a year at Oxford, and she now intends to graduate from Brown - at some point in the future.
America Ferrera
US Weekly reported that Ferrera finally got her bachelor's degree from USC - after 10 years. According to the USC Dornsife's website, she started at USC in 2002 but took a leave of absence when she got cast in "Ugly Betty".
Tyra Banks
Banks is both model and business woman, but she realized that she needed to complete her education before her empire could grow. People said that Banks started attending Harvard Business School in 2010.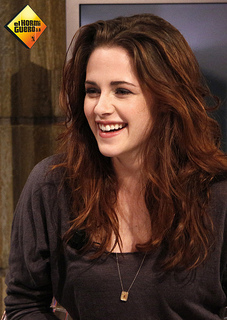 Kristen Stewart
You either lover her or hate her, but you have to adore Stewart for her decision to go back to college. According to Vogue UK, the "Twilight" actress enrolled at UCLA and is taking a course on English literature.
Ashley Judd
Judd is another recent Harvard graduate: According to the New York Times, the 45-year old graduated from Harvard's Kennedy School of Government and received a master's degree in public administration in 2010.
Shaquille O'Neal - Louisiana State
According to ABC, O'Neal left Louisiana State University in 1992 after three years to become a basketball pro. When he was 29, he graduated from LSU with a bachelor of arts degree. Before turning pro, he had promised his family and his coach that he would get a degree eventually, and this was his main motivation to go back to school.
It's always good to hear that celebrities that seem to have the most fabulous life still value education.
Reach Staff Reporter Beatrice Verhoeven here. Follow her on Twitter here.