Nation and World
Obama Considers Leaving South Sudan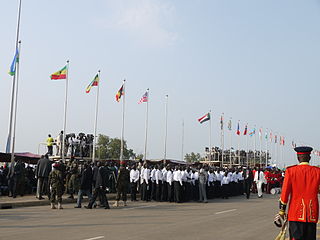 After four U.S. military service members were wounded from an attack on their aircraft during a mission to evacuate American citizens from South Sudan, President Obama issued a statement on Sunday about pulling its support.
From Reuters, the White House was quoted in a statement after Obama's call with his National Security Advisers, saying "any effort to seize power through the use of military force will result in the end of longstanding support from the United States and the international community."
The President is currently on vacation in Hawaii, but he has directed his team to ensure the safety of U.S. military personnel. He also given instructions to continue working with the United Nations to help evacuate American citizens from Bor, still dealing with the main conflict occurring in South Sudan.
SEE ALSO: South Sudan Becomes A New Nation
The aircraft that was under attack was diverted to an airfield outside of the country before aborting the mission. It was not reported who initiated the attack first or what the exact cause was. If the country undergoes a revolution, the President may then considering pulling the United States' support for the country.
Read the full story here.
Reach Executive Producer Eric Parra
here
.