Nation and World
Mandela Interpreter Revealed To Have Criminal Charges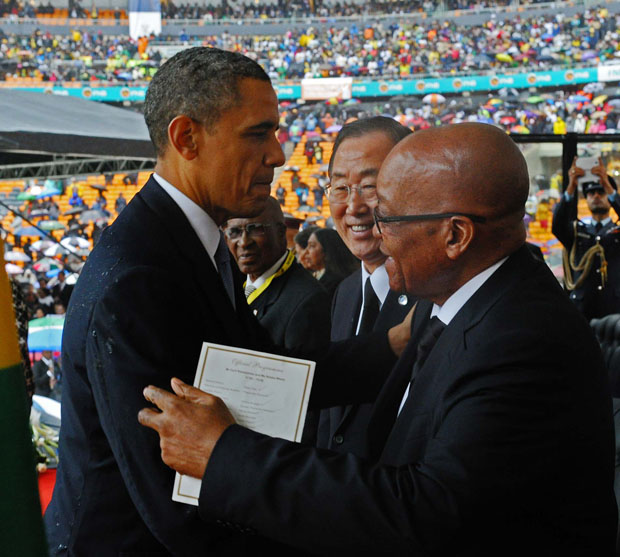 The scandalized sign language interpreter for the Nelson Mandela, while having been ridiculed for his botched translation of the memorial service, has been further investigated and revealed to have a very dark past.
According to CNN, the interpreter, Thamsanqa Jantjie, has faced a multitude of criminal charges. These charges, among them including murder, attempted murder and kidnapping, were released publicly from a South African news network eNCA reported on Friday.
SEE ALSO: Phony Signer At Mandela Memorial Raises A Few Questions
The senior police source that started the record was from 1995 when Jantjie was found guilty of theft, but was unclear as to whether or not he served time. The source continues to mention that he was also charged with rape, housebreaking, malicious damage to property and murder, but later found not guilty of the rape and murder charges between 1994 and 2006, and some of his other charges were withdrawn.
When confronted on Friday by the eNCA network, Jantjie did not deny the reports, but questioned how the documents came to light. He refused to comment afterwards.
He did however, tell CNN reporter David McKenzie that he suffered from schizophrenia and is currently under treatment.
From Bruno Druchen, the national director of the Deaf Federation of South Africa, ""The deaf community is in outrage. He is not known by the deaf community in South Africa nor by the South African Sign Language interpreters working in the field."
It is not yet known if Jantjie is going to face any punishments outlined by the eNCA.
Read the full story here.
Reach Executive Producer Eric Parra here.