Arts+Culture
Holiday Hostess Gifts They Won't Re-Gift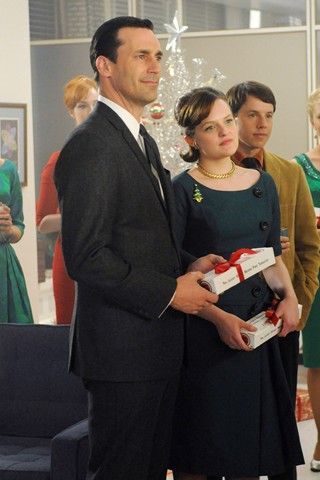 Let's face it, there are only so many bottles of wine, scented candles, and coaster sets one home can handle. The rest invariably get regifted, creating a seasonal gift cycle of bland, useless household objects that no one really wants. Hosts and hostesses get the worst of it.
We're all guilty. Everyone's passed on a gift at some point, whether it's a thick, slightly strange brown scarf knit by women in Africa (me) or a "holiday spearmint fig pine"-scented candle. In the regifter's defense, they probably weren't the first recipient.
These types of gifts are derived from some kind of blended, universal taste that gives the giver a sense of safety. No one hates getting a scarf or a candle. But no one really loves it.
I'm not suggesting that we should abolish one-size-fits-all gifts. Buying gifts ahead of time is a great way to save money, and you never know when you'll need something. It's nice to have a few items on hand, especially around the holidays for last-minute invitations. But why do they need to be so serious? Not everyone loves candles, but everyone loves having a little fun.
Here are 7 ideas to get you started: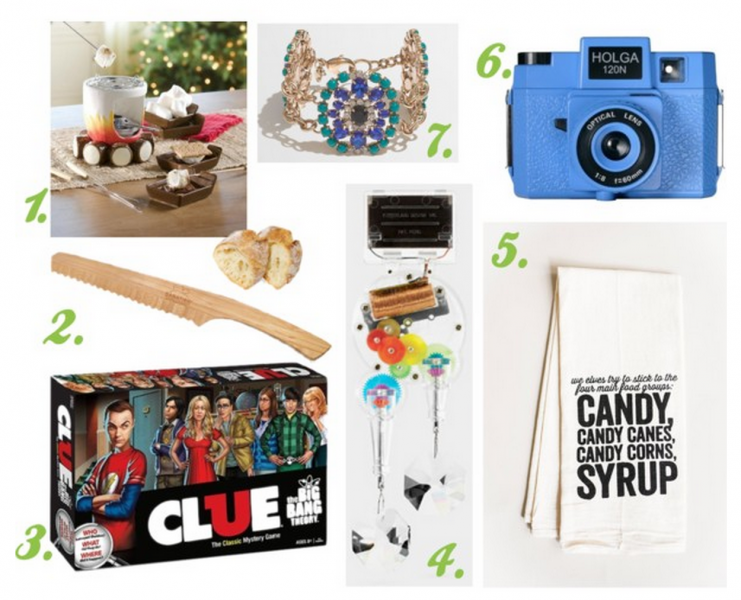 1. S'mores making kit, $31.30
This is kind of ridiculous. That's the point. Everyone loves s'mores, and every family would love making them together on Christmas Eve.
2. MoMA Bamboo Bread Knife, $12
It's wood, yet slices through bread like it's…butter. Pair with a nice crusty baguette.
3. Big Bang Theory Clue, $35.95
A great gift for any funny group. This updated version of classic board game Clue includes locations like "Penny's Living Room" and "The Laundry Room" as well as "act of betrayal" items for weapons, like "stained cushion."
4. MoMA Double Rainbow Maker, $38
Literally, literally every single person I know could use a rainbow maker in their life. It uses a suction cup, a solar-powered engine, and two Swarovski crystals to make rainbows that dance around the room. Someone please buy me a rainbow maker.
5. Elf dish towel, $24
Sweeten up any kitchen with this handmade embroidered dish towel from Etsy.
6. Holga Blooze Brothers Holgawood Collection Plastic Camera, $24.99
This plastic camera is colorful, cheap, and easy to use. A great, more spontaneous way to capture holiday memories.
(Consider getting them some film, too.)
7. J. Crew Factory Jeweled Brooch Bracelet, $19.50
Think of this as the updated scarf gift: it's a one-size-fits-all accessory that would improve any woman's wardrobe. It's whimsical and luxurious--exactly what any hostess needs.
SEE ALSO: No-Fail Hostess Gifts For Thanksgiving
Step out of the box and be creative with your gifts this year. Your host or hostess will thank you!
Gigi Gastevich is a staff reporter who likes to shop online. Reach out to her here.