Arts+Culture
'Frozen' Movie Event Features Snow At USC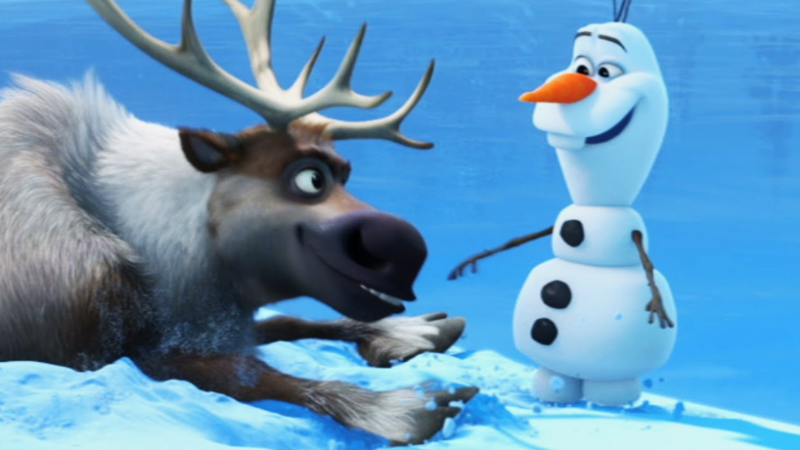 USC's campus might not be famous for snow days, but this week, students will get the chance to roll around in the snow, make snow angels, and even build a snow man. The USC Program Board, in association with Disney's new film
Frozen
, is bringing 10 tons of snow to campus. From 12 p.m. to 4 p.m. on Dec. 6, Tommy Trojan will be surrounded by a 1,600 square foot winter wonderland.
READ MORE: Film Review: 'Frozen'
Throughout the Dec. 6 event, students will get free Frozen merchandise, free hot chocolate, free hockey pucks, and the chance to win prizes. One of the best opportunities to win is the "Olaf's Snowman Building Contest" at 3 p.m. The team that constructs the best Frosty will win a giant prize package sponsored by Disney. Everyone will also get to take pictures with Olaf, the talking snowman in the movie.
Several USC organizations will be featured at the event. USC Program Board and the USC Ice Girls, the ice skating spirit squad, will be hosting a children's toy drive throughout the day. Students can also meet members of the USC Ice Hockey team, who will be giving away signed pucks from 12 p.m. to 1 p.m. Members of USC's musical theater community will put on a live performance at 12 p.m., singing songs from the soundtrack of Frozen. Expect to hear renditions of fan favorites, such as Idina Menzel's "Let It Go."
READ MORE: Soundtrack Review: 'Frozen'
Frozen is Disney's latest animated feature film, which follows its heroine Anna (Kristen Bell) on a comedy adventure to find her sister Elsa (Idina Menzel). Elsa has gotten some uncontrollable icy powers that have put the entire kingdom into eternal winter, and Anna, along with snowman Olaf (Josh Gad), rugged mountain man Kristoff (Jonathan Groff), and his trusty reindeer Sven, are on a mission to save the kingdom. The film came out Nov. 27th and broke box office records. Frozen made $93 million in its first weekend, making it the biggest Thanksgiving opening ever.
READ MORE: How Does 'Frozen' Compare To Other Disney Movies?
To find out more, check out Program Board's Winter Wonderland and Toy Drive Facebook page.
Reach Staff Reporter Meghan Coyle here.