Film and TV
Film Review: 'Frozen'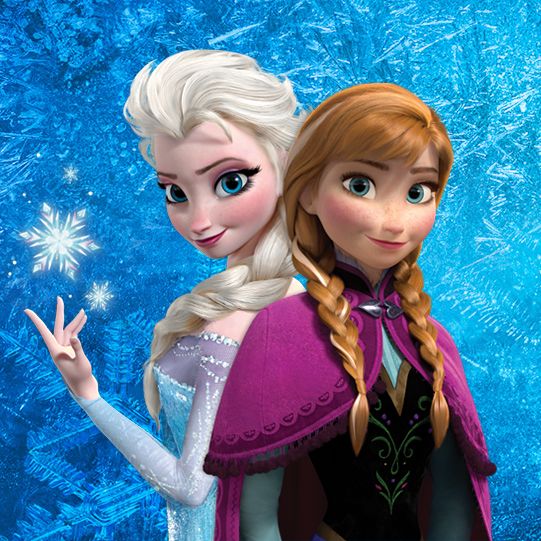 Disney has officially won over our hearts again with its new movie
"Frozen,"
a fairy tale based off of "The Snow Queen" by Hans Christian Anderson.
Featuring voices of stars like Kristen Bell, Idina Menzel, Jonathan Groff and Josh Gad, "Frozen" is a tale of two princesses: the sisters of Arendelle.
Elsa (Idina Menzel) has a special ability to create snow and ice, but after she accidentally injures her sister Anna (Kristen Bell), she is forced to hide these powers out of fear that they may grow and be a danger for everyone around her. She locks herself in the castle and shuts everyone out, especially Anna.
On coronation day, Elsa becomes Queen of Arendelle, but her nerves around the event cause her to turn the entire kingdom into ice, triggering an eternal winter. Elsa runs away, planning to never return.
Anna, who hasn't interacted with her sister in years, fearlessly leaves to find Elsa and save the kingdom of Arendelle before it's too late. With the help of a mountain man named Kristoff (Jonathan Groff), his reindeer Sven, and a hilarious talking snowman named Olaf (Josh Gad), Anna embarks on an adventure that is truly unforgettable.
READ MORE: Husband-Wife Songwriting Team's Emotions Flow In 'Frozen'
Similar to "Tangled" in its modern computer animation and single word name, "Frozen" is both visually beautiful and extremely entertaining for everyone to watch.
The musical numbers are well-done and we really get to hear the talented voices of stars like Kristen Bell and Jonathan Groff. As expected of the famous Broadway performer, Idina Menzel graces us with her incredible voice in musical numbers like "Let it Go."
Aside from the songs, "Frozen" is also honestly really funny, even for adults. The characters are sarcastic and comical throughout the movie, making it easy for anyone to sit through. We especially see the humor revealed in talking snowman Olaf, who is constantly happy and misunderstands the whole idea that snowmen melt in the heat. The use of humor combined with amazing musical numbers make this movie a treat for all ages.
Something that was absolutely fantastic about this movie was its proper portrayal of love. Time and time again with Disney princess movies, we see the typical theme of a princess and a prince who fall madly in love, and live happily ever after. In fact, a large majority of classic Disney movies end in a wedding of some sort, such as Cinderella and The Little Mermaid.
READ MORE: How Does 'Frozen' Compare To Other Disney Movies?
While we all love Disney and the happiness it brings to everyone, sometimes it over-shows ideals to young girls that might not come true in reality. "Frozen" addresses the meaning of love right from the start, with an adult Anna, who - being separated from reality for her entire life - has no idea what love truly means.
As an avid Disney fan, and as someone with two sisters, this is a movie that people of all ages will love to see.
Watch the trailer below.
Reach Staff Reporter Caroline Langella here. Follow her on Twitter here.