Los Angeles
LAX Shooting Suspect In Fair Condition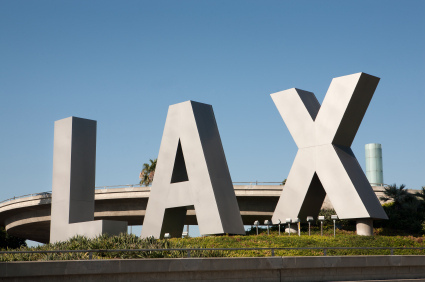 The suspect in the deadly shooting at Los Angeles International Airport nearly two weeks ago has been upgraded from critical to fair condition at the Ronald Regan UCLA Medical Center, the same day a multitude of law enforcement officers and public officials gathered at the L.A. Memorial Sports Arena to pay their respects to slain TSA Agent Gerardo I. Hernandez.
Paul Ciancia, 23, allegedly entered the airport armed with a Smith & Wesson M&P-15 semi-automatic rifle and 100 rounds of ammo and opened fire in Terminal 3, on Nov. 1. Prior to being taken in to custody about 10 minutes after the shooting, Ciancia was criticaly wounded in the head and leg by police.
Three other people, including two other TSA agents, were wounded in the attack.
SEE ALSO: Killed TSA Agent Always Had A 'Warm Smile'
A handwritten note was found with the suspect describing his anger towards TSA agents and how he wanted to "instill fear in their traitorous minds."
On Nov. 3, the FBI anounced that if convicted on first-degree murder charges, Ciancia will face the death penalty or life in prison wihtout parole.
Reach Executive Producer Cortney Riles here. Follow her here.