Los Angeles
LAX Operations Resume After Shooter False Alarm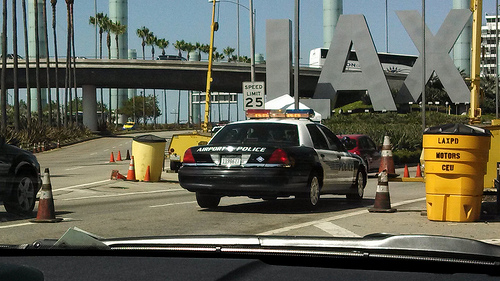 Operations at Los Angeles International Airport returned to normal Saturday morning after a report of a gunman was discovered to be a false alarm, authorities said.
ALSO SEE: LAX Shooting Prompts New TSA Security Measures
Police had feared another shooting at the airport when a gunman was reported at Terminal 4 the night before, just as a woman was seen losing control of her minivan and colliding with several vehicles. "Someone heard those sounds, and mistook those sounds for gunfire," CNN reported.
There was no real threat, airport police chief Patrick M. Gannon said. "A driver had a medical emergency, causing her to lose control of the vehicle."
Officers evacuated and searched the terminal before declaring it secure around an hour and a half later.
The incident came exactly three weeks after a shooting at LAX left one TSA security officer dead and three others wounded.
ALSO SEE: LAX Shooter Released From Hospital
An estimated 4,600 passengers were affected by the incident, according to a press release from LAX.
Reach Executive Producer Michelle Toh here.