Nation and World
Karzai: U.S.-Afghan Pact Should Be Delayed Until April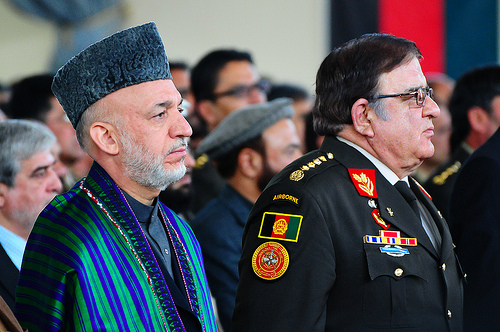 Although many Americans are anxious for U.S. troops to return from Afghanistan, the residual effects from the longest war in American history may last longer than anticipated: On Thursday, Afghan leaders began discussing whether to approve a bilateral agreement to maintain the presence of U.S. troops in Afghanistan until 2024.
Secretary of State John Kerry initially announced the preliminary agreement on Wednesday. It would allow 8,000 to 12,000 troops to remain in Afghanistan for the next 10 years, while pushing billions of dollars in international security aid into Kabul.
(SEE ALSO: Kerry Announces Agreement Reached With Afghan President)
About 2,500 tribal leaders across Afghanistan -- called the Loya Jirga, or grand council -- convened at the capital in Kabul on Thursday. Despite the U.S.'s desire to secure the deal as soon as possible, Afghan President Hamid Karzai told the council that any decision should wait until the Afghan presidential election in April.
"This pact should be signed when the election has already taken place, properly and with dignity," Karzai told the elders, according to Reuters.
Though the specific language and details of the agreement are still up in the air, owing to differences in interests between U.S. and Afghan governments, one fact is clear: The United States does not want Afghanistan to fall into the hands of terrorist threats after its long-spent war, and Afghanistan knows monetary aid will not flow into its country without a U.S. security agreement.
Still, trust between the two nations is waning.
"My trust with America is not good," Karzai said on Thursday. "I don't trust them and they don't trust me. During the past 10 years I have fought with them and they have made propaganda against me."
The council will convene for two more days to debate the details of the primitive agreement.
To contact Executive Producer Raishad Hardnett, email him here.