Nation and World
Iranians Protest The U.S. Embassy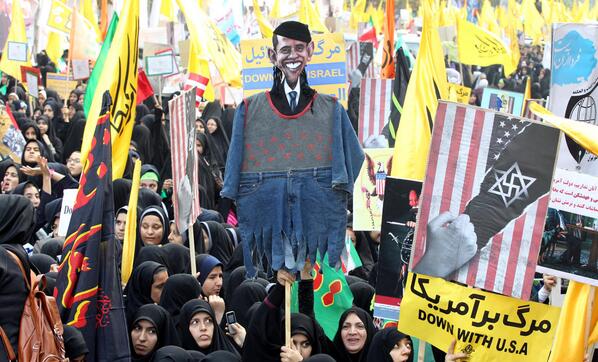 On Monday, over 10,000 Iranians protested outside the U.S. Embassy in Tehran.
World News reports the disruption occurred due to the anniversary of the 1979 seizure of the building, which permanently severed ties with the country and the U.S. 52 hostages were taken captive in Iranian hostage crisis that lasted 444 days.
The protest included the burning of American flags, anti-U.S. banners, and chants including "death to America." Even the press credentials that reporters received included the printed phrase: "down with U.S.A."
Almost ten times as many people from recent years gathered at the annual protest this year because of talks that Iran's President Hassan Rouhani wants to re-open dialogue with the West.
President Rouhani has been making efforts to better relations with the U.S. since calling President Barack Obama in September, breaking a 34-year diplomatic silence between the two countries. Furthermore, Rouhani was also interviewed by NBC News' Ann Curry a few months ago and he even wrote an op-ed to the Washington Post in which he said he wanted his nation to finish an "age of blood fuels."
Reach Executive Producer Jillian Morabito here.