Nation and World
Iranian President Sees Protests After Call From Obama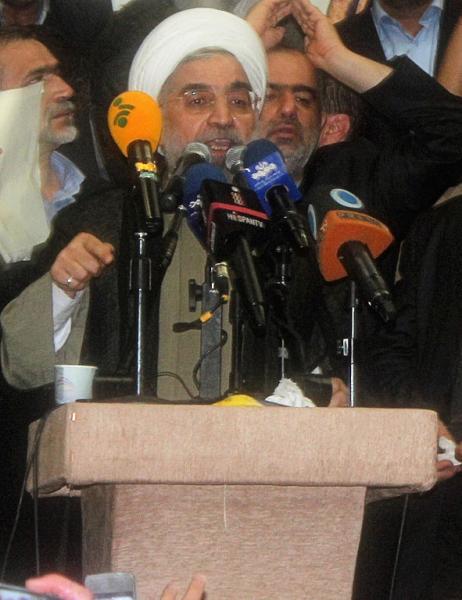 Sides are not in agreement after President Obama's historic phone call with Iranian President Hassan Rouhani, with many Americans waiting in excitement and many Iranians readying their signs and rallies.
SEE ALSO: Iranian President Gives U.N. Speech On Nuclear Weapons
While Rouhani's recent public remarks have given the Obama Administration reason to believe that his campaign will be much more moderate than the former president, Mahmoud Ahmadinejad, Iran continues to persist in its nuclear program, allegedly for medical and energy related programs.
After the call to settle on an agreement with Obama, Rouhani was met outside by his public to chants of "Death to America" and miscellaneous objects like shoes and eggs thrown at his car.
Of course, to every protestor against his decision, were at least two more supporters giving him praise as he was escorted to the airport for New York. Rouhani even stood up through his sunroof to acknowledge the people cheering "thank you" before departing.
From the Guardian:
"There has been little reaction so far from Iran's political leaders but one senior parliamentarian tentatively welcomed Rouhani's conversation with Obama as a sign of the Islamic Republic's "position of authority"."
Read the full story here.
Reach Executive Producer Eric Parra
here
.