Entertainment News
Alec Baldwin's Stalker Goes To Jail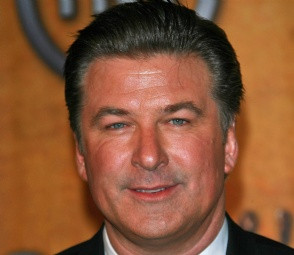 Alec Baldwin has nothing to worry about for the next 210 days.
Genevieve Sabourin, an actress obsessed with the star, will be headed to Riker's Island after found guilty of stalking the "30 Rock" star.
Sabourin insisted throughout her trial that she and Baldwin had an affair that involved phone sex and a hotel hookup.
"You had no right to continue communications or pursue contact you knew to be unwanted and unwelcome," said Manhattan Criminal Court Judge Robert Mandelbaum.
Mandelbaum also said her consistent threats and in-person appearances in private places were at minimum harassment towards the actor. However, Sabourin claimed she was innocent, and hadn't done anything wrong.
READ MORE: 'South Park' Parodies Alec Baldwin In Season 17 Premiere
Baldwin was not in the court to witness the case, but his wife Hilaria later released a statement, "Now that it's finally over, we feel safe, relieved, and happy to move forward."
Sabourin, 41, was sentenced to 180 days in jail plus 30 for acting up in court. Prosecutors said Sabourin had a two-year-long harassment campaign against the actor.
Her stalking antics reached its climax when she showed up at Baldwin's building in April 2012 demanding to see him. Baldwin's wife called the police, according to Baldwin's attorney Zachary Stendig.
"This encounter shows the depths of this defendant's obsession and her delusions," he said.
According to Sabourin's attorney Todd Spodek, the actress was led on by Baldwin, ands he was simply seeking closure.
Baldwin admitted on the stand that he met with Sabourin for dinner three years ago to give her "career" advice. He said the meeting was set up by her alleged lover and producer Martin Bregman.
As the judge ruled, the case did not depend on whether or not Baldwin had an affair with the woman, but it was the fact that Sabourin broke the law.
READ MORE: Alec Baldwin To Host MSNBC Primetime Show
Contact Staff Reporter Dale Chong here. Follow her on Twitter here.