Nation and World
Al-Qaeda Presence In Iraq Strongest Since 2006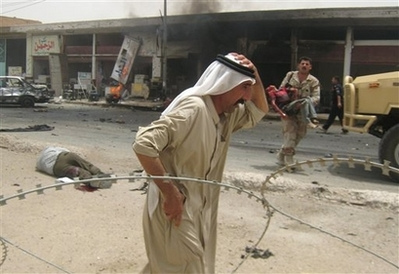 The al-Qaeda presence in Iraq is the strongest that it has been since 2006, according to the head of the national counterterrorism center.
Matt Olsen spoke at a Senate committee hearing Thursday, claiming that this year has seen a growth of al-Qaeda attacks.
These remarks come after a series of bombings killed eight people, including two children, on Tuesday in Baqouba, Iraq -- a city 35 miles northeast of Baghdad. Thirty-five others were injured in the attacks.
(ALSO SEE: 27 Dead After Bombing In Baghdad)
According to the United Nations, more than 5,500 people have died since April. Read more about the attacks here.
Contact Executive Producer Raishad Hardnett here.