Nation and World
WHO: Air Pollution Causes Cancer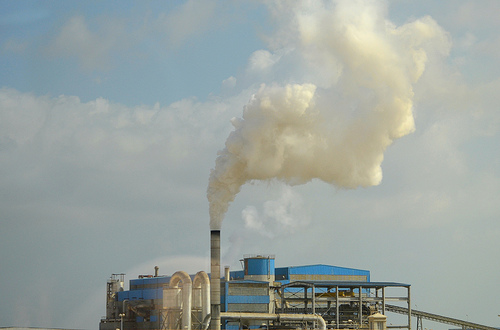 The International Agency for Research on Cancer (IARC), an arm of the World Health Organization (WHO) has found that outdoor air pollution is a leading cause of cancer.
A panel comprised of experts found "sufficient evidence" after analyzing more than 1,000 studies worldwide. They concluded that exposure to outdoor air pollution can cause lung cancer and raise the risk of bladder cancer. Most recent data dating from 2010 found that 223,000 lung cancer deaths across the globe were as a result of air pollution, the report said.
Air pollution has been officially classified as carcinogenic (cancer-causing), joining tobacco, ultraviolet radiation, and asbestos.
And to the city dwellers, be advised. This risk is much more hazardous in urban environments, according to an IARC press release. Exposure levels have dramatically increased in recent years in parts of the world, especially "rapidly industrializing countries with large populations.
SEE ALSO: Beijing Air Pollution Inceases
According to Dr. Kurt Straif, Head of the IARC Monographs Section, "The air we breathe has become polluted with a mixture of cancer-causing substances. We now know that outdoor air pollution is not only a major risk to health in general, but also a leading environmental cause of cancer deaths."
The major sources of outdoor air pollution are: transportation, stationary power generation, industrial and agricultural emissions, and residential heating and cooking.
IARC Director Dr. Christopher Wild added, "There are effective ways to reduce air pollution and, given the scale of the exposure affecting people worldwide, this report should send a strong signal to the international community to take action without further delay."
WHO has also taken to their Facebook and Twitter accounts to announce the news.
Reach Executive Producer Lizzie Pereira
here
.