International
Beijing Air Pollution Increases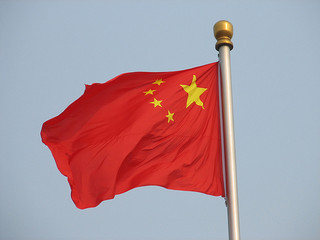 The U.S. Embassy in Beijing recorded the highest levels of air pollution since it began monitoring it in 2008.
The Environmental Protection Agency says air pollution levels between 301 and 500 are hazardous and on Saturday recorded the level in Beijing to be 755, according to the Daily Beast.
The New York Times reported:

One Friday more than two years ago, an air-quality monitoring device atop the United States Embassy in Beijing recorded data so horrifying that someone in the embassy called the level of pollution "Crazy Bad" in an infamous Twitter post. That day the Air Quality Index, which uses standards set by the United States Environmental Protection Agency, had crept above 500, which was supposed to be the top of the scale.
So what phrase is appropriate to describe Saturday's jaw-dropping reading of 755 at 8 p.m., when all of Beijing looked like an airport smokers' lounge? Though an embassy spokesman said he did not immediately have comparative data, Beijing residents who follow the Twitter feed said the Saturday numbers appeared to be the highest recorded since the embassy began its monitoring system in 2008.
The embassy's @BeijingAir Twitter feed said the level of toxicity in the air was "Beyond Index," the terminology for levels above 500; the "Crazy Bad" label was used just once, in November 2010, before it was quickly deleted by the embassy from the Twitter feed. According to the Environmental Protection Agency, levels between 301 and 500 are "Hazardous," meaning people should avoid all outdoor activity. The World Health Organization has standards that judge a score above 500 to be more than 20 times the level of particulate matter in the air deemed safe.
Pollution levels in Beijing have been increasing for a long time. An embassy spokesperson told the Times that the monitor was operating correctly, but that it is unclear what exactly was responsible for the rise.