Entertainment News
Top 9 Celebrity Reddit AMAs
For those who don't know, Reddit hosts "Ask Me Anything" or AMA sessions with individuals who may have something interesting to tell the world (of Reddit and beyond.) Celebrities, politicians, average citizens with interesting (or sometimes, horrific) life experiences are asked questions from Redditors and choose to respond to their favorites.
Celebrities are, understandably, some of the most popular (although the current top-ranked AMA is with President Barack Obama), and often do AMAs as a form of publicity for upcoming works, to fundraise for charities or just for the hell of it. Some are informative; some are laugh-out-loud hilarious, but there are a lot to go through, so have some of my favorite AMAs.
9. Dave Grohl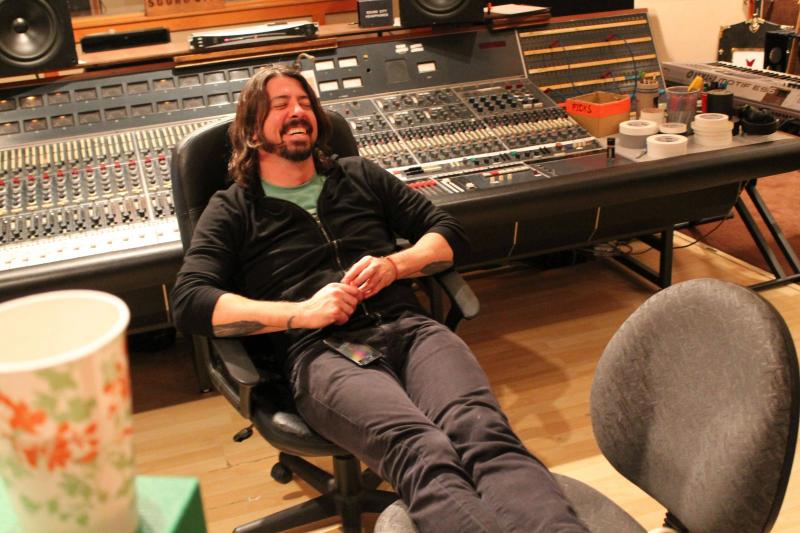 The frontman of the rock band The Foo Fighters did an AMA as publicity for the film "Sound City" on Feb. 8, 2013, which was his directorial debut. "Sound City" is a documentary about the history of recording studio Sound City Studios.
Amidst questions about his band, the film and his personal life, Grohl responded to various requests with an astounding level of snark.
kCchief207 asked for suggestions for a band name, and Grohl inspired them to call themselves "the Uninspired." When asked the three things he would do if he were president, he said: "1. change the way people decide who is president. 2. resign."
"Brat Pack" actress, darling of John Hughes and the fiery redhead from "The Breakfast Club" and "Sixteen Candles" did an AMA on April 25, 2012 did an AMA to raise awareness about her memoir, "Rampart."
It's highly informative for life for the actress, including info on her "Breakfast Club" costars (particularly Judd Nelson), about the miniseries she starred in, "The Stand" as well as various other projects, including her work on a jazz album. Nostalgia aside, she also manages to fit in her quips: accioc: "How did you manage to get hotter with age?" Ringwald: "I drink the blood of Kristen Stewart."
7. Elijah Wood
Actual hobbit Elijah Wood did an AMA on June 20 to do publicity for "Wilfred" as well as the film "Maniac." Not only did I discover that he is Dorian Grey, complete with the whole apparent not-aging thing and the painting in the attic, but he also deejays and plays video games (he particularly enjoyed "The Last of Us," which is simultaneously beautiful, heartbreaking and horrifying.)
Also, the Shire has delicious strawberries. And as cool as Gandalf is in "Lord of the Rings," Ian McKellen might just be cooler than Gandalf.
Also, every time I talk about Elijah Wood, I have to mention his appearance on the children's show "Yo Gabba Gabba!" because he displays his incredible dancey-dance.
"SNL" supergroup "The Lonely Island" did promotion for their album "The Wack Album" on Jun 12. Composed of Akiva Schaffer, Andy Samberg and Jorma Taccone, they are best known for their SNL digital shorts ("I'm on a Boat," to bring you back to 2009).
Any time you get a comedian (or comedians) on Reddit, your expectations are high for humor and entertainment, andthe group did not disappoint. The highest-ranked comment, "Please describe Michael Bolton" (thombudsman), they responded with "Sexpot, cut from marble, generous, soft hands, Renaissance man, smooth lover, voice of gravel and silk, significant hog." When further pressed on what Bolton would think of them, they said, "The really old sons he never had."
Everyone knows who Snoop Dogg (formerly Snoop Lion who was, in turn, formerly Snoop Lion) is. When he did an impromptu AMA on June 12, 2013, when he was still under the moniker Snoop Lion.
Between lame jokes (untouchable_face's "Hey Snoop, why do you carry an umbrella?" "fo drizzle") and revealing information (ken27238's "What is your musical guilty pleasure?" "KPOP"), there was little use of punctuation, much discussion of collaboration, and so, so many references to marijuana.
He also offered to play FIFA with anyone who sent their gamer tags to him. As well as offering to adopt user jennybearyay.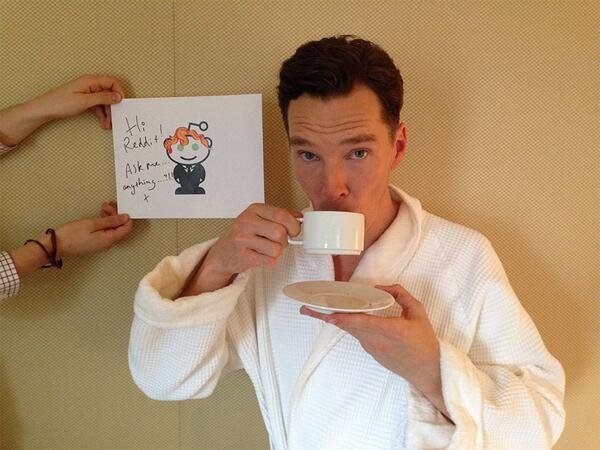 As some publicity for "The Fifth Estate" and "The Hobbit: Desolation of Smaug," as well as the Kickstarter-funded film "Little Favour," Benedict Cumberbatch took to Reddit on Oct. 11 to do his own AMA. The Internet rejoiced.
It was quite a bit snarlier than expected, and while he discussed various preferences (music, films, the fact that he treasonously prefers Marmite over Nutella) as well as the nature of fame, Twitter, rooftops, traveling and skydiving, he also revealed some of his thoughts on Julian Assange (as well as Assange's release of their correspondences).
Also, he types with one hand in his pocket, one hand scratching his head, using his left foot and occasionally his nose to peck out answers. That's true talent, I think.
3. Allie Brosh
For those of you who don't know Brosh, she is the writer of the hilarious (and often heartwarming) blog Hyperbole and a Half, and recently published a book of the same title. She is an artist and writer whose iconic deconstructed, simplistic art has made its way into Internet culture mimetically, particularly with the "x ALL THE THINGS" trend (which has, sadly, gone uncredited). Her blogposts are stories that revolve around experiences in her life, but had been largely inactive for the past two years, as she was writing her book and struggling with bipolar disorder.
On Oct. 22, 2013, Brosh, already a regular Redditor, did an AMA as a form of publicity for her book. Regular hilarity in her answers was to be expected, but many of the responses regarding the topic of her struggles with depression and mental illness have been simultaneously heartwarming and heartbreaking.
READ MORE: Book Review: Hyperbole And A Half
2. Joss Whedon
On April 10, 2012, Joss Whedon did an AMA on Reddit (arguably the location of one of his most concentrated fanbases) in order to promote "Cabin in the Woods" and "The Avengers" (which was a month from premiering), as well as raise money for the women's rights charity Equality Now.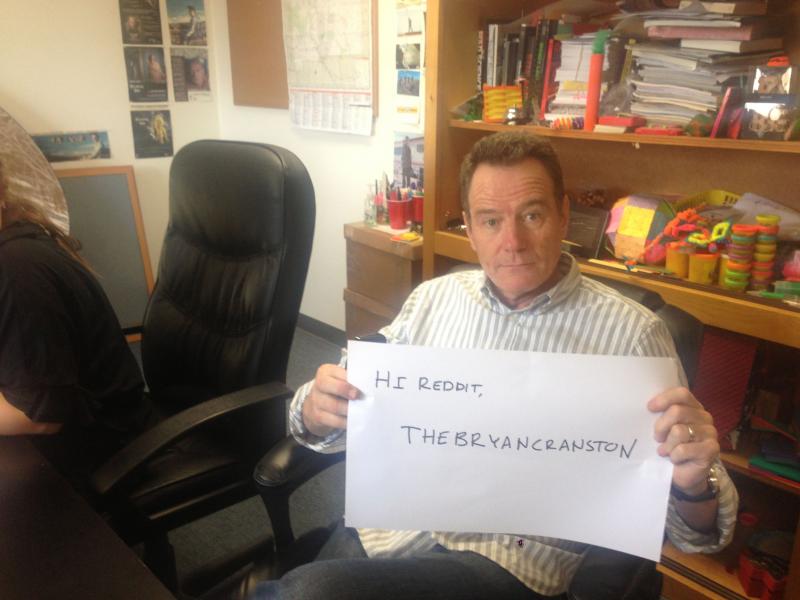 When asked by user dbertie about his killing off of characters (a point that he gets very, very tired of), he responded that he "find[s] it refreshing…delightful…vaguely arousing…"
The "Breaking Bad" actor did an AMA four months ago, taking place from the writer's room in order to raise money for the National Center for Missing and Exploited Children. Anyone who donated was offered the chance to fly to LA and attend the "Breaking Bad" series finale, arriving at the red carpet with Cranston via Winnebago.
Some highlights of this AMA include the question from middlemanmark, "Is Gosling's skin as soft as it looks?!" To which Cranston responded: "As supple as a baby's ass."
You can see updates for Reddit AMAs, scheduled appearances and highlights here on Twitter.
Contact Staff Reporter Christine Bancroft here or find her on her dumb Twitter here.