Books
Book Review: 'Hyperbole And A Half'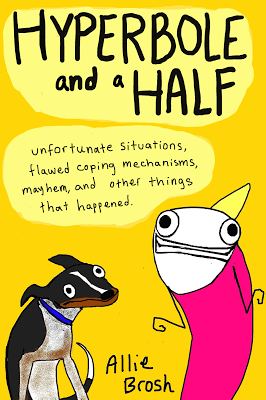 In 2011, the Internet rejoiced, as Allie Brosh announced that she was writing a book.
Brosh's book, titled "Hyperbole and a Half: Unfortunate Situations, Flawed Coping Mechanisms, Mayhem, and Other Things That Happened," is based on her blog, "Hyperbole and a Half." It is a highly visual book that uses comics, also drawn by Brosh, to heighten the comedy of her writing.
Since its inception in 2009, the blog has become an Internet sensation, with over 147 million page views. Despite her very long hiatus from blogging, mainly because of her depression and her work on the "Hyperbole and a Half" book, Brosh was named to the "Creativity 50" in 2013, a list honoring the 50 most influential creative figures of the year.
Brosh's blog combines comics drawn with what she describes in her FAQ as "a very precise crudeness" with traditional blog posts, where she comically and candidly retells stories about her own life, both as an adult and as a child.
Her preferred style is to retell a story from her perspective when it occurred, remaining as close to the truth as possible. Stories from her youth are written from the point of view of a difficult child, adding to the hilarity.
Even if you've never heard of "Hyperbole and a Half," you have probably been exposed to her work in some way. Does the cartoon of a manic-eyed, broom-holding, pink-clad, yelling girl sound familiar? That's the "X all the Y" (or, sometimes, "X all the things") meme, which originated from Brosh's blog post "This is Why I'll Never be an Adult."
In a Reddit Ask Me Anything (AMA) on Oct. 22, Brosh answered fan questions while, in her words, finding "some way to trick everyone into knowing that I wrote a book." The AMA covers a variety of topics, including her adjustment to Internet fame, her drawing process and her depression.
The book itself features several of Brosh's most popular blog posts, including "The God of Cake" and "The Party," as well as new content developed for the book. Essentially an anthology, "Hyperbole and a Half" is evenly split between new material and sections already published on the blog. In both previously published content and new material, Brosh's signature style is consistent.
The book is engaging from the first page. The chapters fly quickly, and both Brosh's writing and her illustrations frequently make the reader laugh out loud. Though the each new chapter marks the start of a new story, the reader feels compelled to read one chapter after another. And another. Okay, just one more.
The stories focus on anecdotes from Brosh's adulthood and (apparently turbulent) childhood, stories about her dogs (known only as "the simple dog" and "the helper dog") and the difficulties of adulthood.
Brosh's adventures and misadventures are all too relatable, especially her tale about the result of too many responsibilities. New admittees to adulthood will appreciate Brosh's struggles with responsibility and the never-ending list of things to do.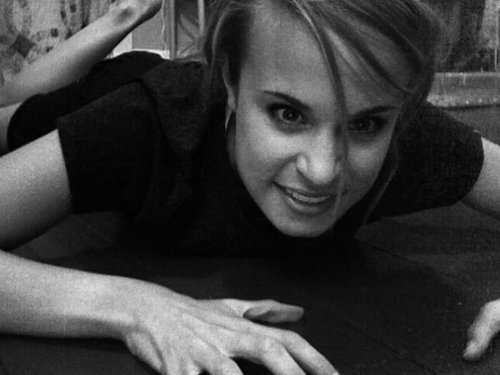 Though "Hyperbole and a Half" excels in humor, the book's greatest asset is the accuracy and the honesty in Brosh's descriptions of her depression. Split into two chapters, these accounts demonstrate the full extent of Brosh's talent as a storyteller.
Using amusing metaphors and analogies, Brosh keeps the tone of her book consistent while successfully tackling the arduous task of explaining the debilitation of depression to a mostly non-depressed audience. The shift in subject matter from light-hearted to serious is handled skillfully, and the book is even stronger because of it.
Her AMA demonstrates the profound influence her "Depression" stories have had; fans frequently complimented Brosh, saying that her words resonated with them and gave them a sense of comfort. Since depression is a difficult concept, both to explain and to comprehend, several readers have expressed thanks, gratified that somebody in the same boat could make sense of their feelings (or lack thereof) and word them in a way that effectively explains the results of depression to those who had never experienced it.
It should be noted that despite the multitude of illustrations, this is not a children's book. As early on as the dedication, Brosh occasionally uses profanity. Brosh writes in her FAQ that she tries to use profanity only when she feels that a sentence really needs it.
At times silly, at times serious and always hilarious, "Hyperbole and a Half" is a must-read for fans of the blog and new readers alike. It's effortlessly funny, smart and indicative of the human condition.
Reach Staff Reporter Jennifer Kuan here, and follow her on WordPress here.