National
Miriam Carey Depressed Before Capitol Shooting
Connecticut resident Miriam Carey has been identified as the driver killed during Thursday's Capitol Hill car chase.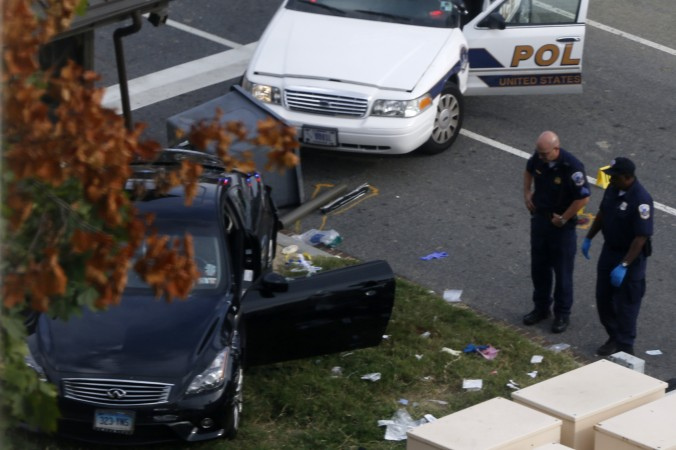 Carey was shot to death after she tried to drive straight through a White House barrier. The chase went down Constitution Avenue to the Capitol where she was shot, leading to a brief lockdown on the Hill. Carey's year-old daughter was also in the car, but did not suffer any serious injuries during the chase and resulting shooting.
Carey's mother, Idella Carey, told ABC News that Miriam Carey suffered from postpartum depression following the birth of her daughter in the fall of 2012. She was hospitalized for her condition, but did not have a history of violence. Prior to that, she suffered a head injury and was fired from her job as a dental hygienist due to her temper, her former employer told the New York Times.
Law officials said Friday that Carey was under the delusion that President Obama was communicating with her.
"We are seeing serious degradation in her mental health, certainly within the last 10 months, since December, ups and downs. Our working theory is her mental health was a significant driver in her unexpected presence in D.C. yesterday," said the law enforcement official assigned to the investigation.
Carey's neighbors were surprised when they learned about her death. Carey's next-door neighbor Erin Jackson was extremely surprised that Carey would endanger her daughter. "She was pleasant. She seemed very happy with her daughter, very proud of her daughter. I just never would have anticipated this in a million years," Jackson said.
Read more of Neon Tommy's coverage on the Capitol Hill car chase here.
Read the full story on ABC News.
Reach Executive Producer Kristy Plaza here. Follow her on Twitter.