Entertainment News
Rupert Sanders' Wife Speaks Out About Affair With Kristen Stewart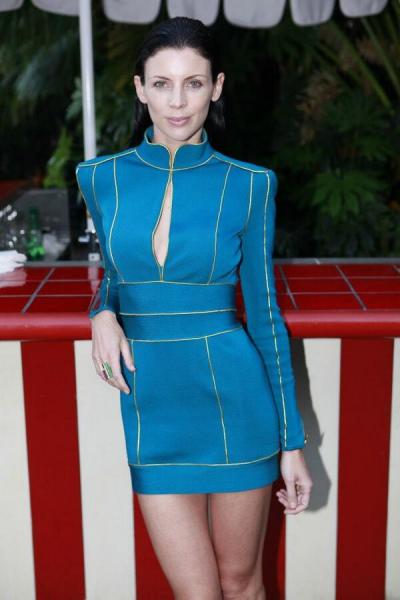 In an
exclusive interview
with "Vanity Fair," British model and actress
Liberty Ross
speaks on her relationship with (soon-to-be-ex) husband
Rupert Sanders
and his affair with
Kristen Stewart
, who played her daughter and the titular character in "
Snow White and the Huntsman
."
READ MORE: Film Review: 'Snow White And The Huntsman'
Ross and Sanders started dating when she was 18 and her modeling career was just beginning. In 2002, they got married and moved to Los Angeles soon after, allowing Sanders to focus on his directing career and Ross on being a wife and mother.
L.A. life wasn't everything the actress expected though. As Ross tells "Vanity Fair," "I went from really the high end of it all, and then I'm living on a hilltop in Hollywood Hills, breast-feeding."
But the move to California eventually paid off when Sanders, who up until 2012 had only directed TV ads, got his big break with the feature film "Snow White and the Huntsman."
"[It] was all we'd come here for, and we'd done it," said Ross. "We were driving around town and seeing these billboards of his movie. We were so excited, like, 'Wow, how did we do that?' I was so proud of him, what he'd done - what we'd done. We were a team, and the movie was made out of love."
Then in July 2012, the Us Weekly photos of Sanders and Stewart kissing came out and news of the affair quickly spread. Ross reveals that Sanders first told her about the affair a mere 20 hours before these photos were published.
READ MORE: Emma Watson Defends Kristen Stewart
After both he and Stewart issued public apologies, Sanders attempted to fix his marriage, but Ross filed for divorce January of this year.
Although caught off guard, the actress realized that something was wrong with her marriage long before any news of the affair came out, that perhaps moving to L.A. in order to further Sanders' career caused the couple to drift apart from each other.
"I knew that I wasn't feeling 100 percent right," Ross reveals. "Really, I had times when I felt very lonely, very disconnected from Rupert. We'd lost our real connection."
Even so, Ross says she's forgiven Sanders: "We were together for 16 years, and that in itself is really beautiful. And we've created two exceptional lives together."
Reach Staff Reporter Michelle Tiu here and follow her on Twitter.