Nation and World
Kenya Mall Gunman Identified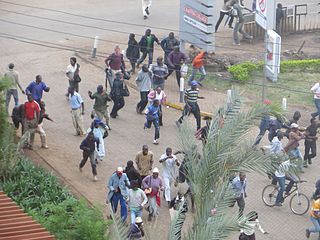 Among charred body parts taken from a collapsed portion of the Nairobi shopping center which was attacked by Somali militant group al-Shabab, officials have identified what are believed to be the remains of one of the assailants, the
Associated Press
reports.
The gunman was identified as Hassan Abdi Dhuhulow, a young Norwegian-Somali.
SEE ALSO: Kenya Mall Attack: What We Know
Four AK-47 rifles believed to have been used by the attackers were also recovered from the rubble.
Read the full story at Associated Press.
Reach Executive Producer Francesca Bessey here; follow her here.