NBA
Former NBA Star Arrested In Airport For Carrying Gun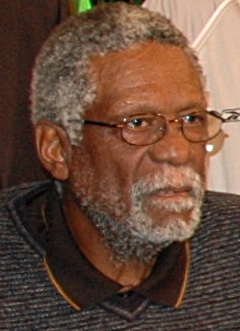 There's quite a few things you can get detained for in an airport. Carrying a loaded handgun is definitely among them. That's what Boston Celtics NBA legend, Bill Russell was arrested for earlier in the week while in a Seattle airport.
SEE ALSO: New York Passes Nation's "Toughest Gun Law"
79 and known for leading the Celtics to 11 championships before retiring in 1969, Russell was issued a state citation and released after being caught with a .38-caliber Smith & Wesson handgun on Wednesday. He was found during a screening of carry-on bags at the TSA checkpoint and immediately put in detainment.
Along with the state citation, Russell may also be fined up to $7,500.
Read the full story here.
Reach Executive Producer Eric Parra
here
.